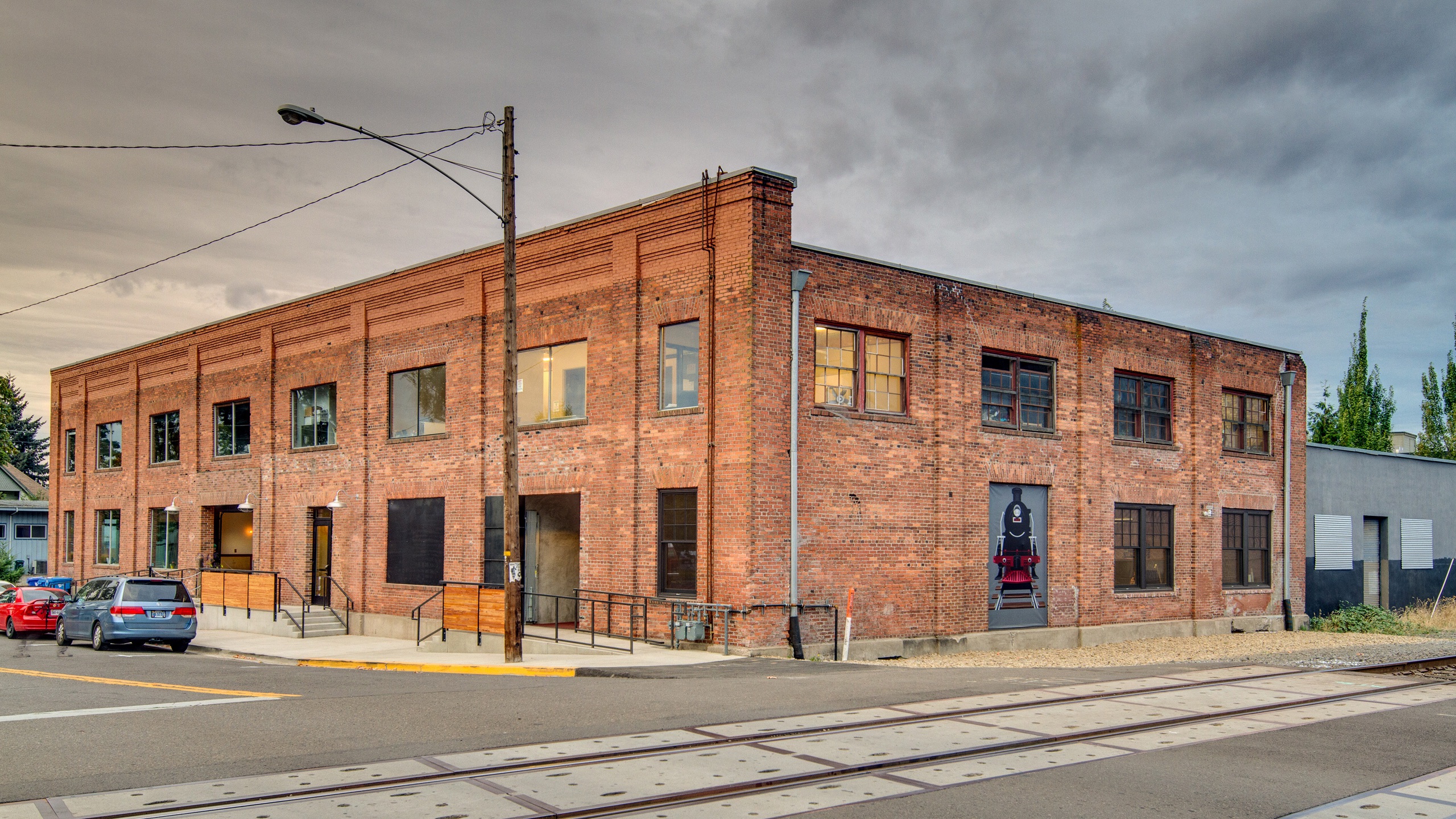 Arbor South Architecture Offices
Sustainability at its best starts when you can repurpose a tired old building with good bones and polish it up again. When the opportunity presented itself for Arbor South Companies to establish a new office presence in the Whiteaker to 5th Street corridor - we took it!
Location — Eugene, OR
Year Completed — 2014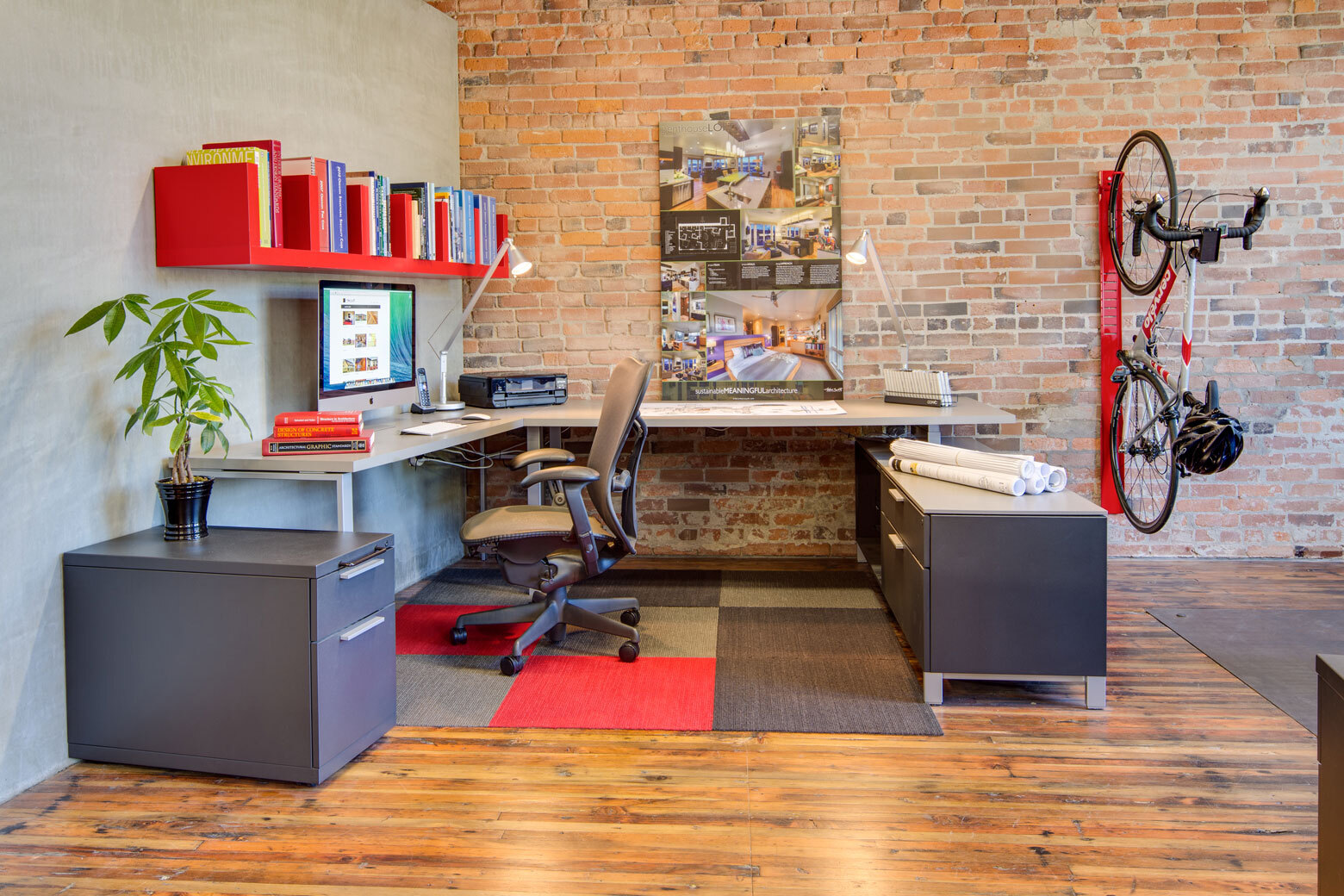 The history of this 98 year old building is storied... the first 25 years it served as a grocery warehouse, taking much of its inventory off of railroad cars to the north of the building. For the next 18 years, it had several occupants: a plumbing supplier, a manufacturing supply house, general storage warehouse, mill supplier and Eugene Fastener. From 1958-1985, Bertsch Moving & Storage and Allied Van Lines occupied the building, and most recently, until 2014, QSL Printing. Now the building is occupied by a mixed group of tenants, including us - Arbor South Architecture!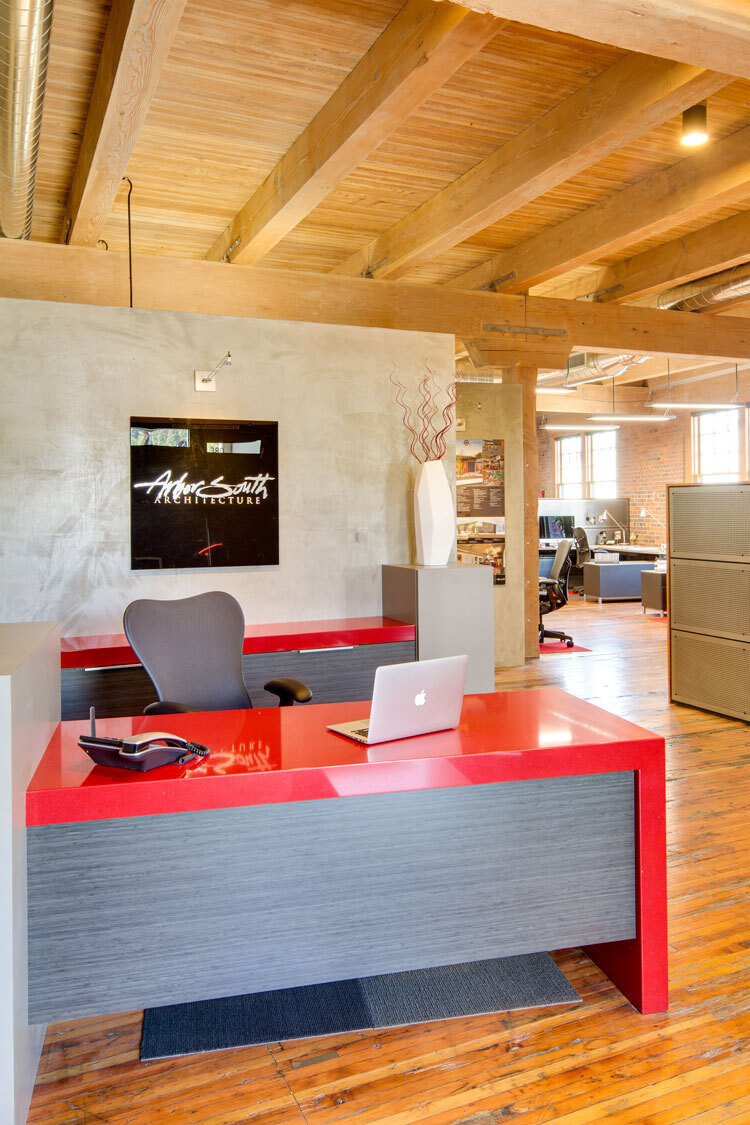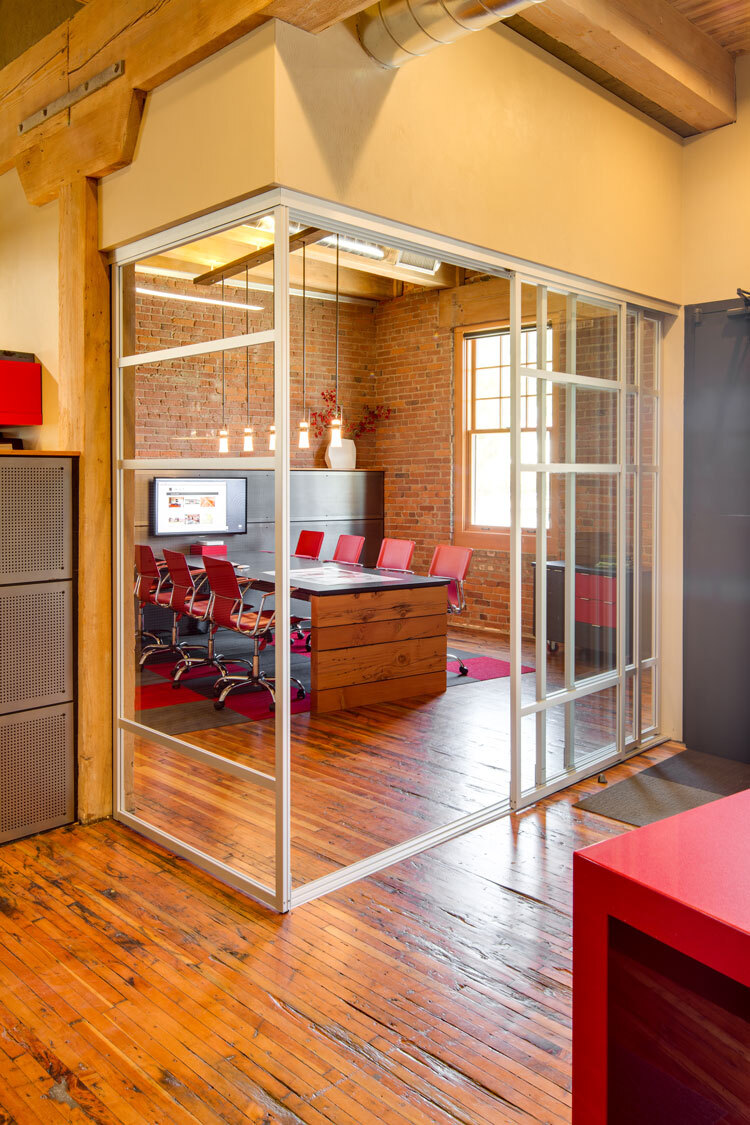 The goal of our interior design was to strip away the layers of paint from the brick and timbers, and to rid the floor of the miscellaneous sheet goods and particle board to unearth the original structural components of the building. As we suspected, old growth timbers were hiding, and the brick and mortar withstood the sandblasting to create a beautiful warehouse feel. The sandblasting of the timbers left a subtle distressed quality to the wood.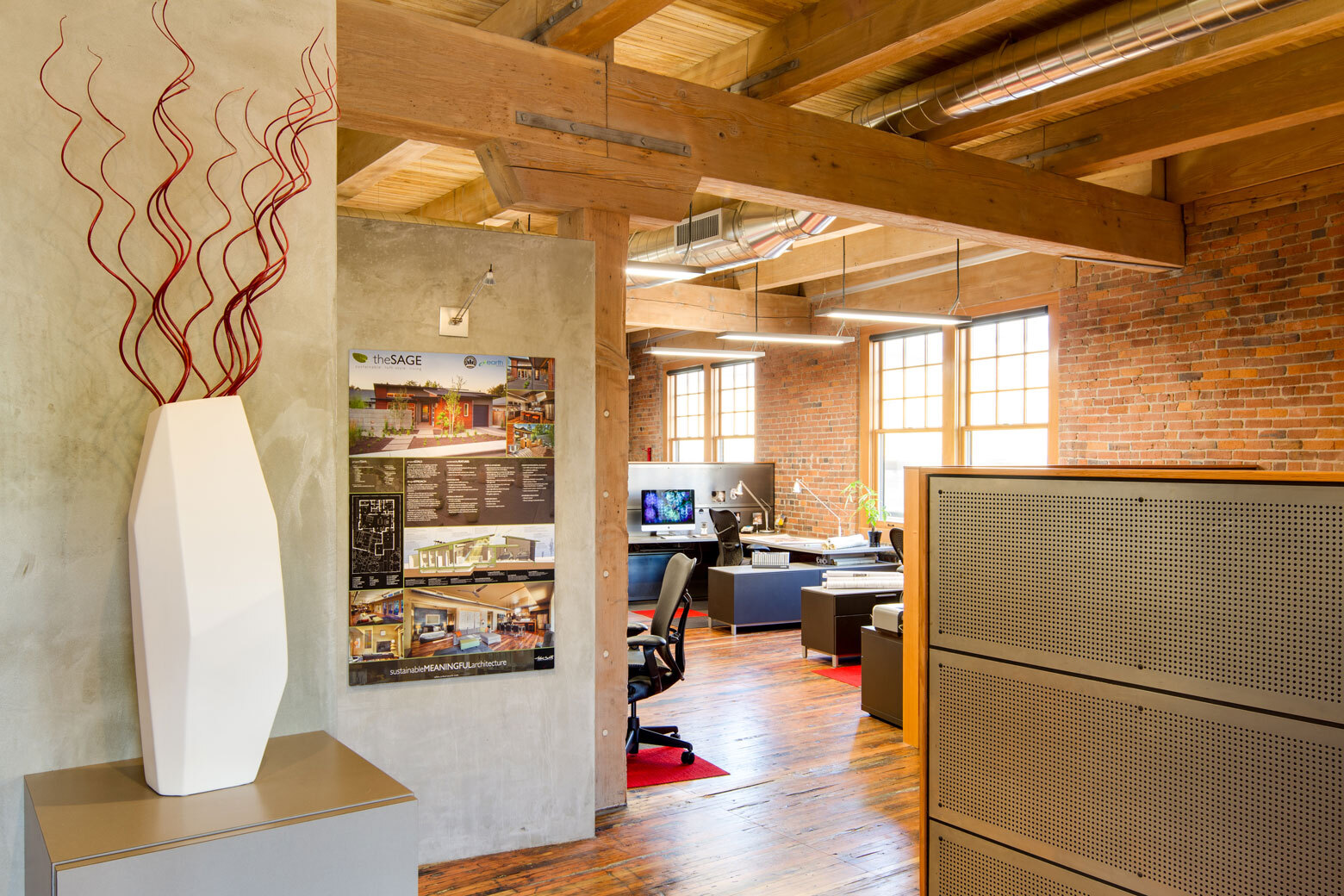 We had also discovered that the floor structure was made up of 2x4s on edge, so we began restoring the floor by removing thousands of nails, staples and screws. We then drum-sanded the floor and used a low VOC floor finish to bring out the warmth of the fir with all of its distressed qualities.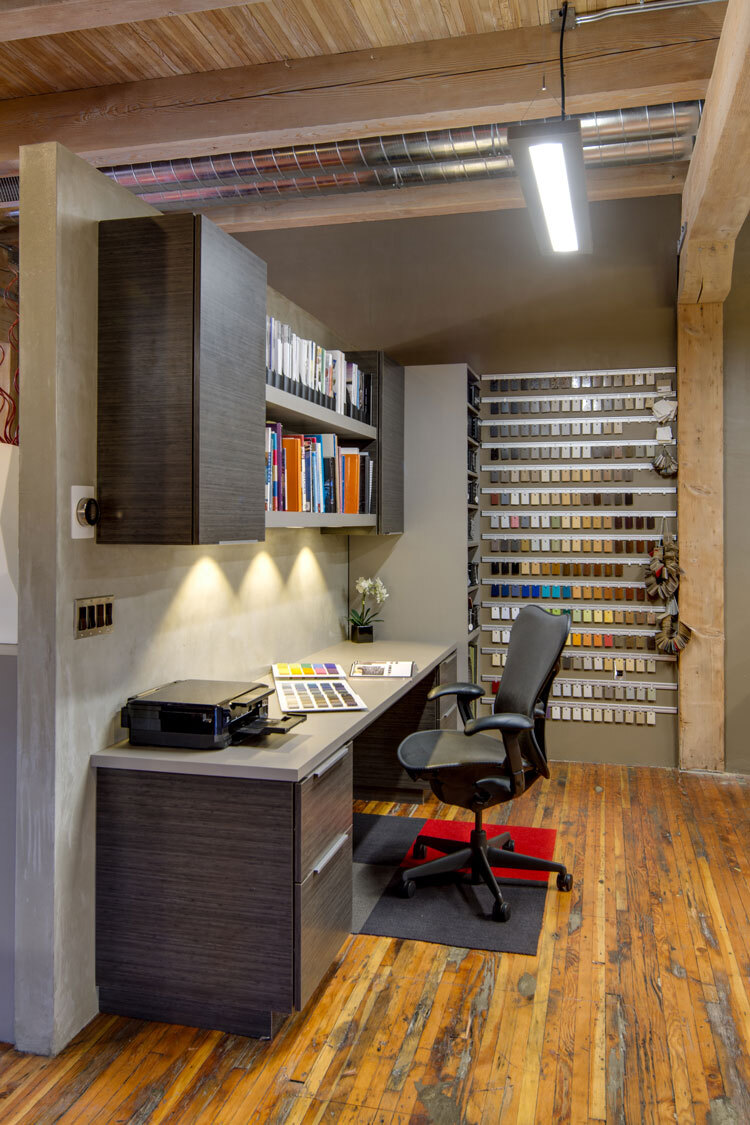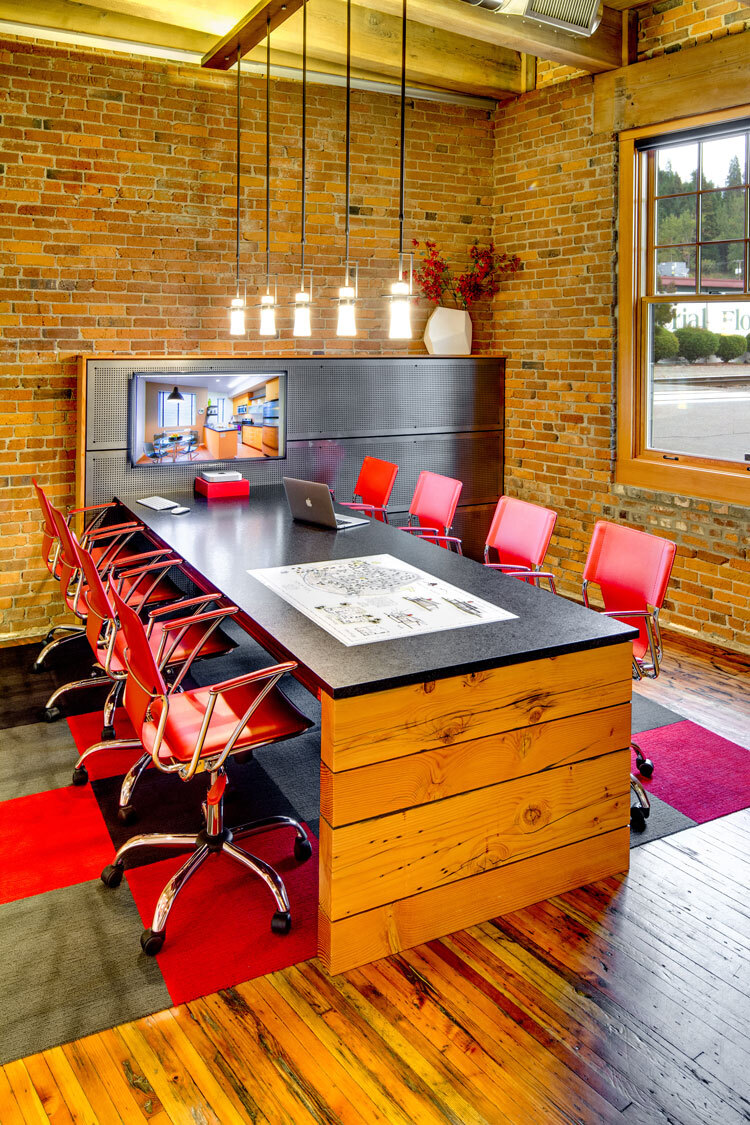 The design is based on an open, collaborative office concept, with the only separated spaces being the conference room and the restroom. The floor plan used the angle of the railroad and the north wall of the building to create a subtle faux concrete separation wall between the back interiors area and the main design room. perforated steel partition walls also play off of this angle to give the desks defined space. Exposed duct work adds to the ambiance of the space, as does the sleek LED linear lighting. We have also begun replacing old aluminum windows in the building with energy efficient, metal-clad wood double-hung windows to bring back the original character of the building.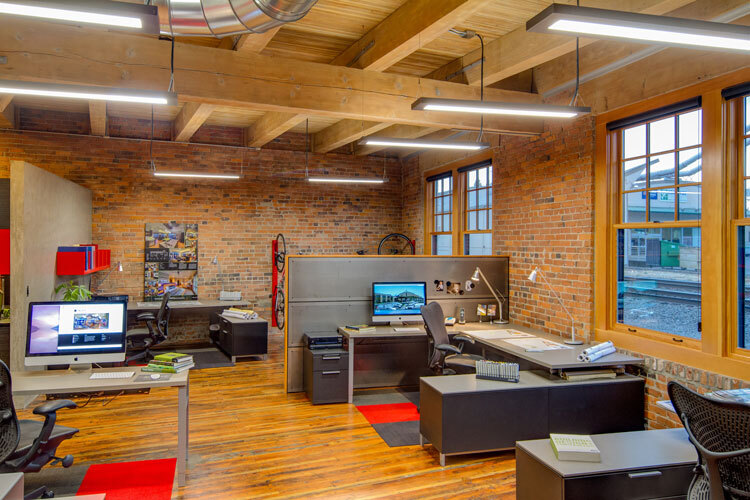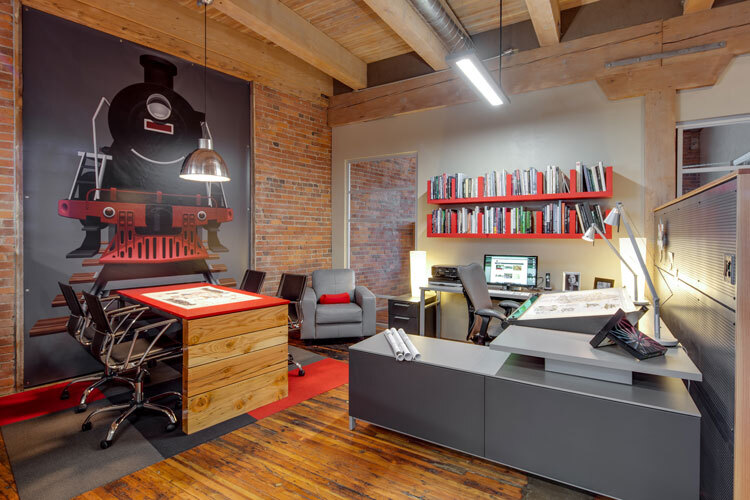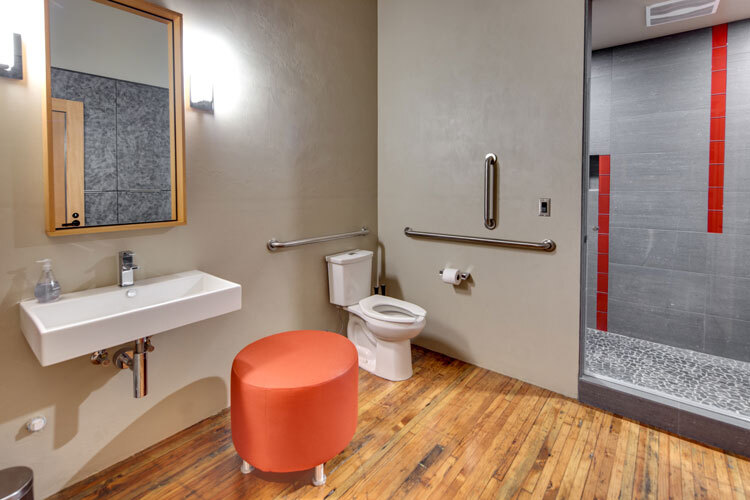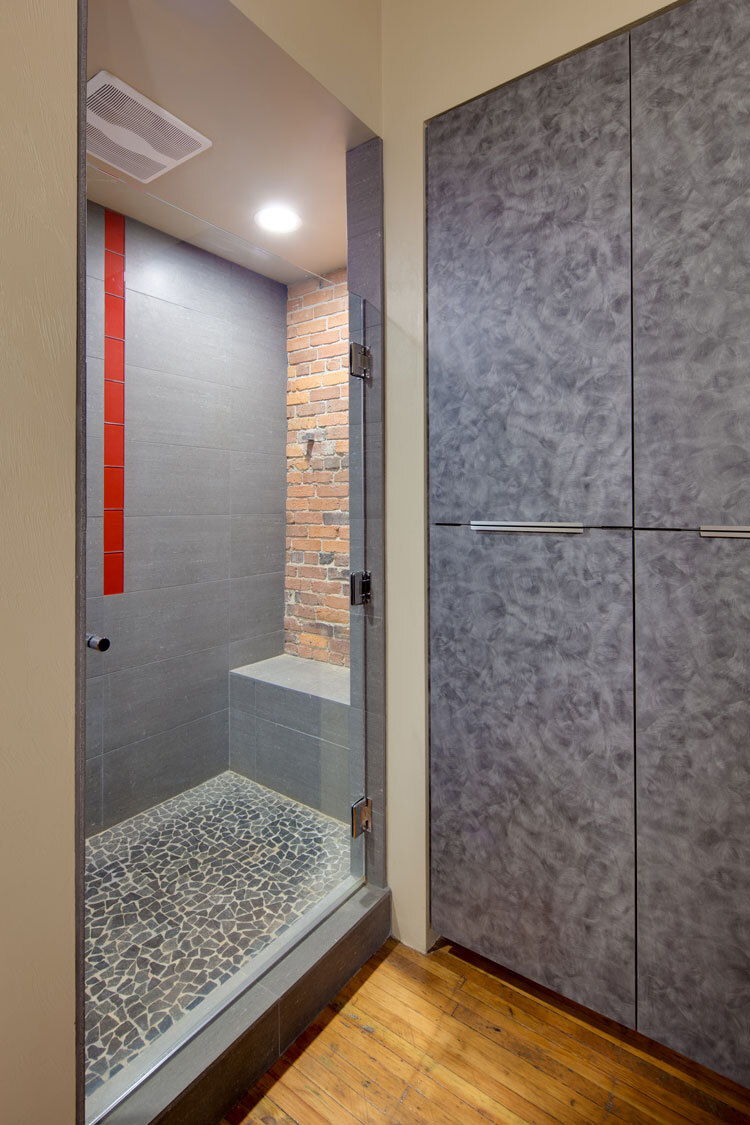 "Overall, the design creates a wonderful working environment while giving new life to a building that just might have another 100 years to give to its occupants and the community."
Bill Randall, project designer and firm principal