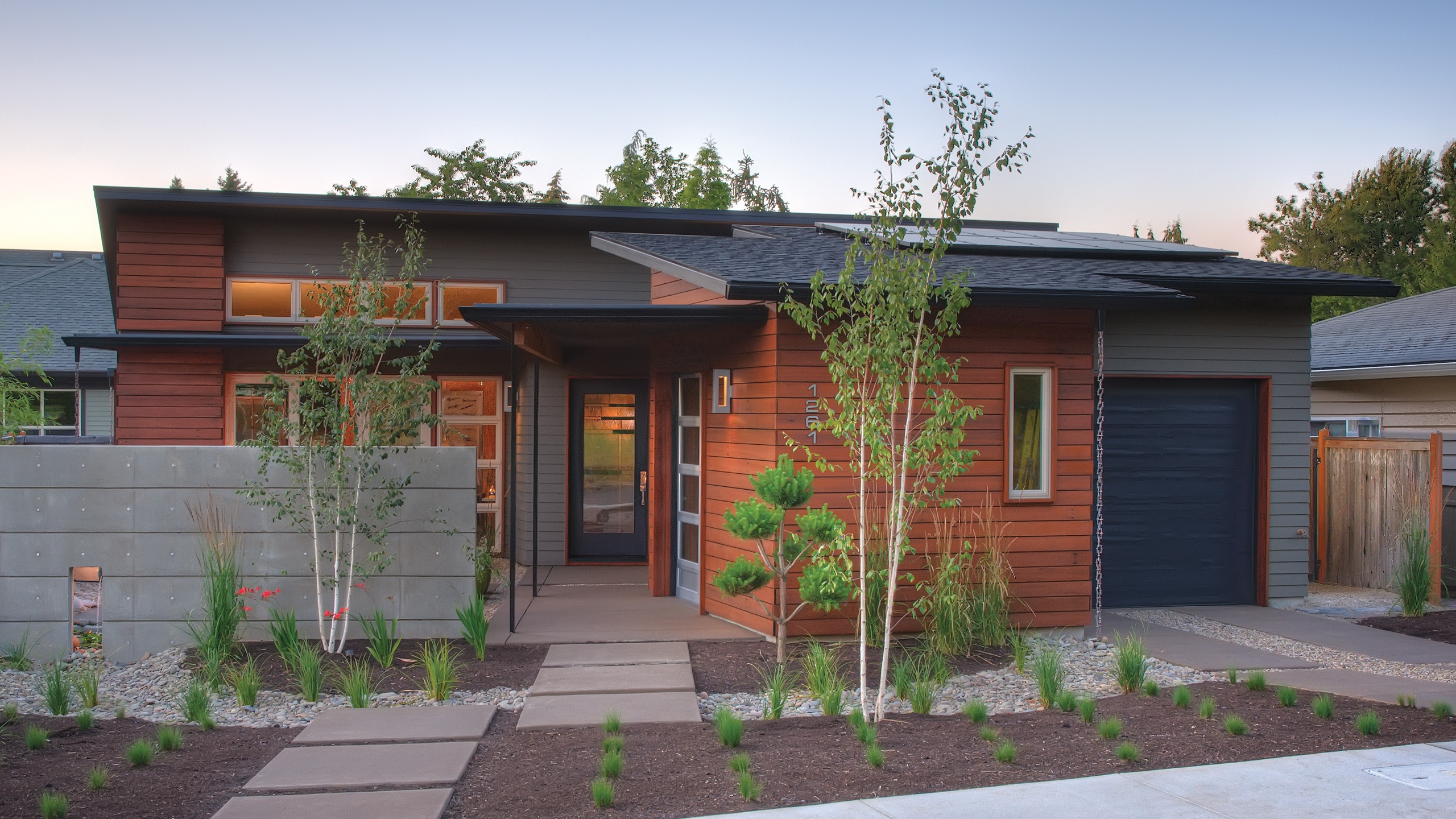 The Sage
A sustainable demonstration home for the 2009 HBA Tour of Homes that achieved LEED Platinum, Earth Advantage Platinum, and an Oregon High Performance Home rating.
Location — Eugene, OR
Year Completed — 2009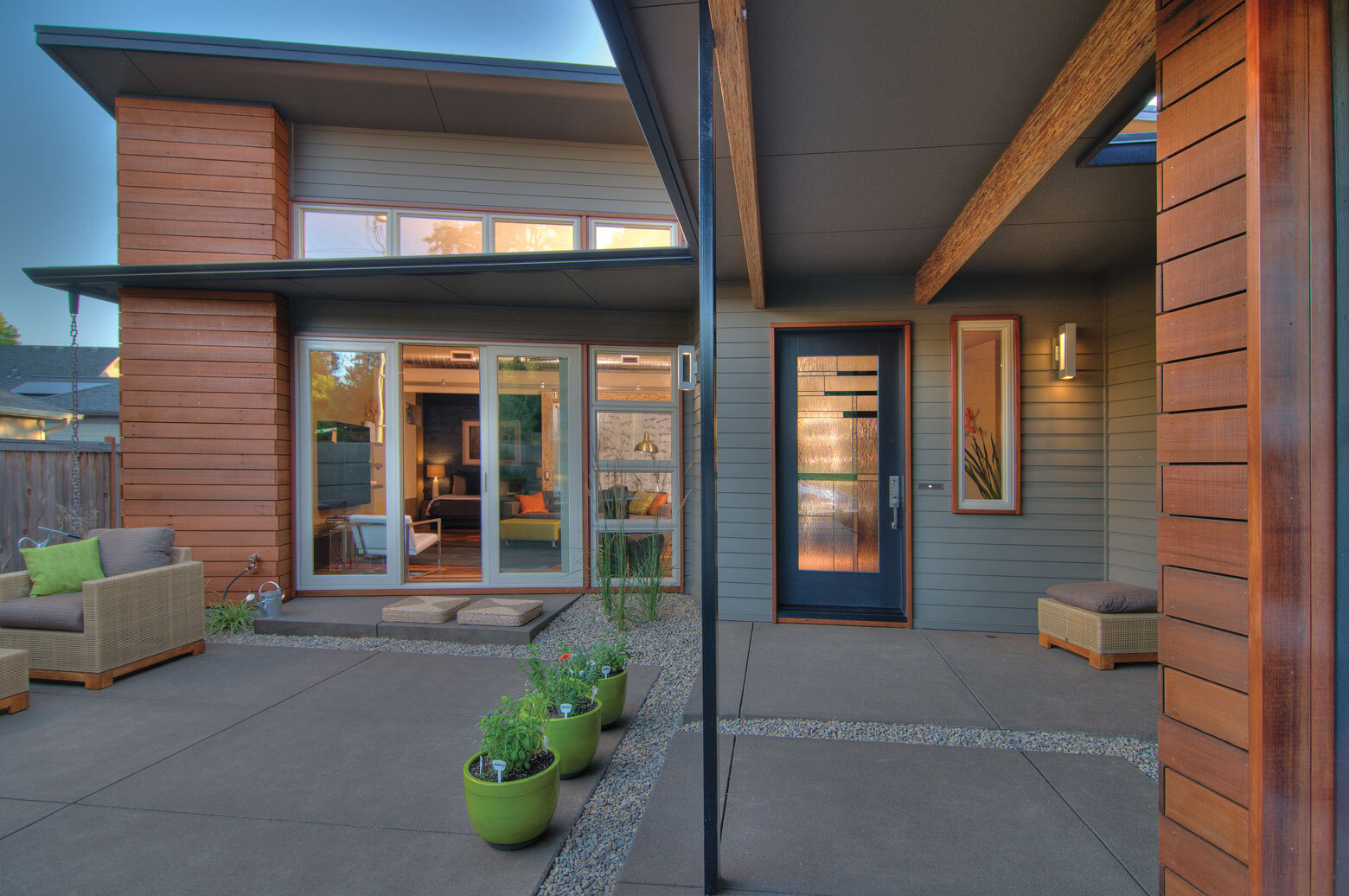 This was our first LEED-certified project. We took a three-fold approach to our decision making to achieve a balance of sustainability, architectural aesthetic and economy. Challenged with a very small, reclaimed site, we designed The Sage to maintain solar access to adjacent properties, to provide privacy for our neighbors by the careful placement of windows, and in general, to not overpower the site.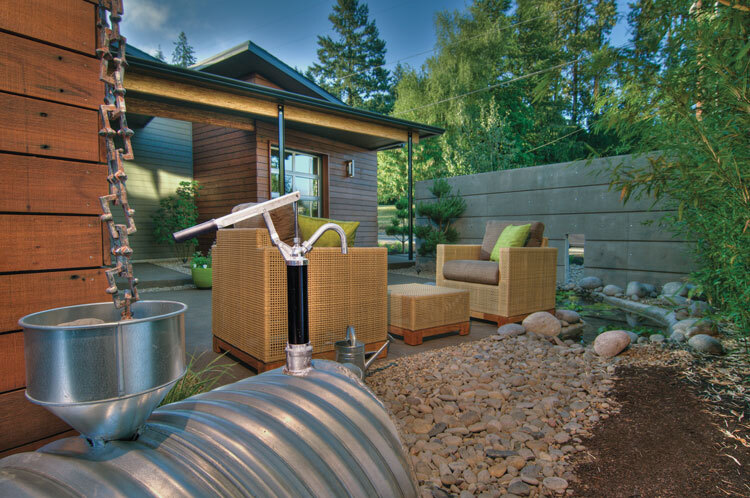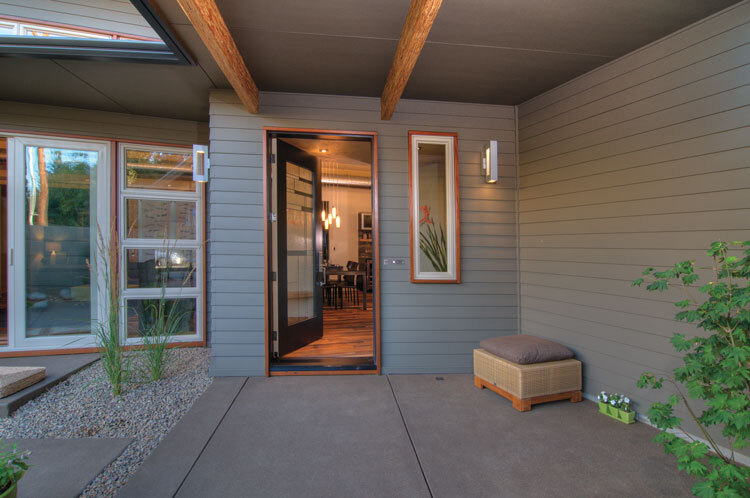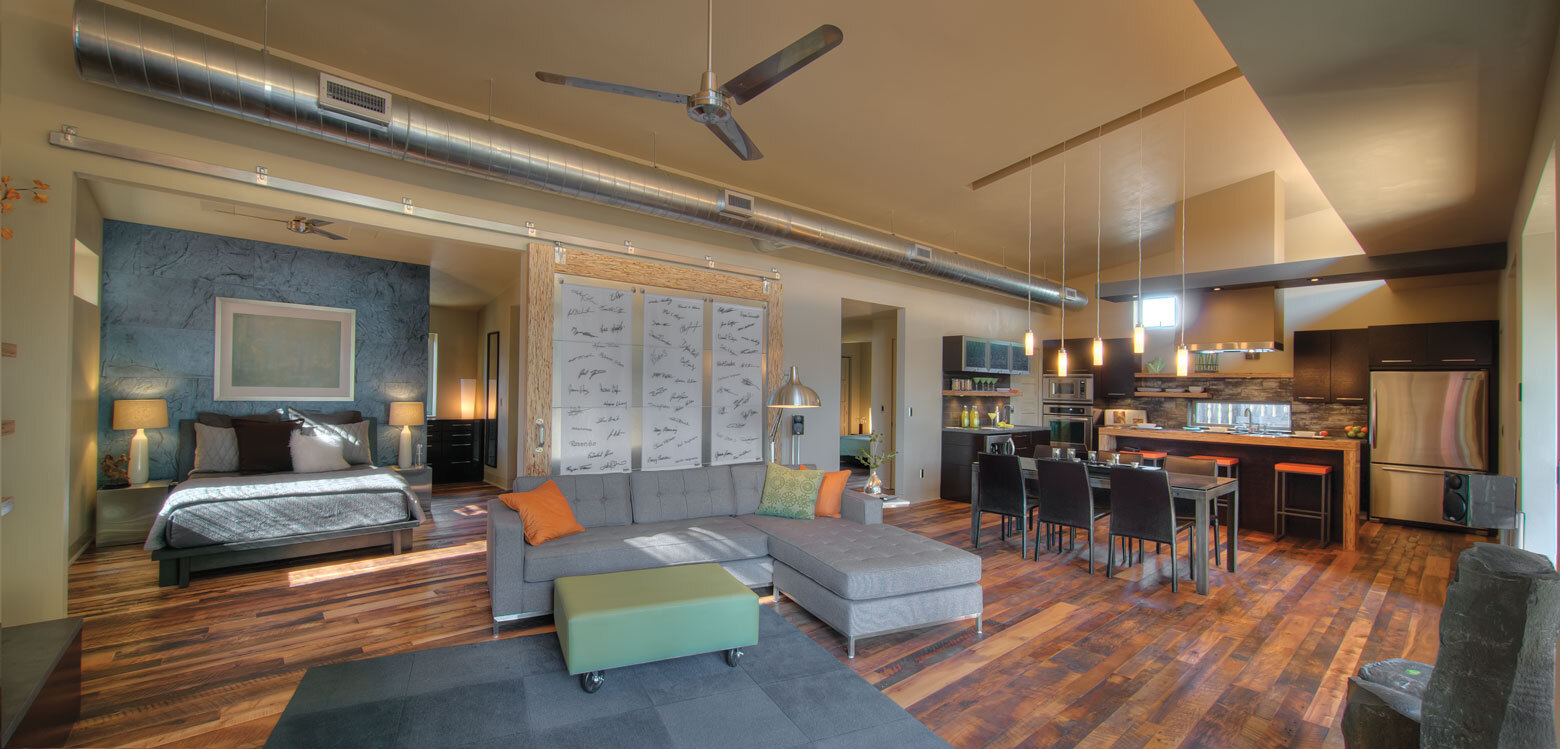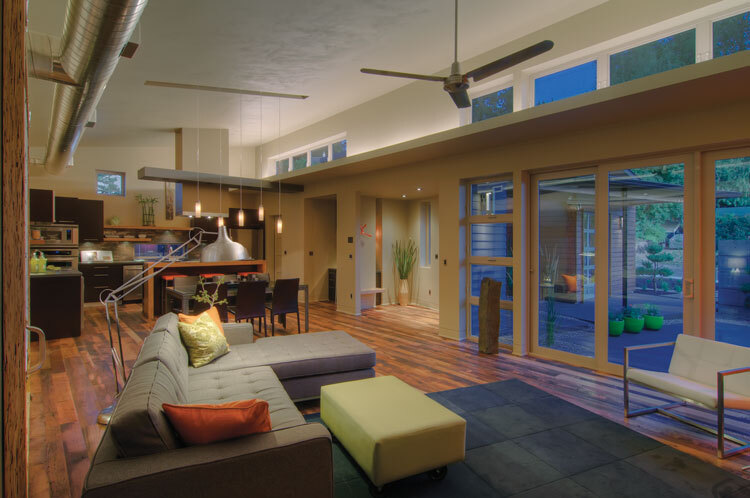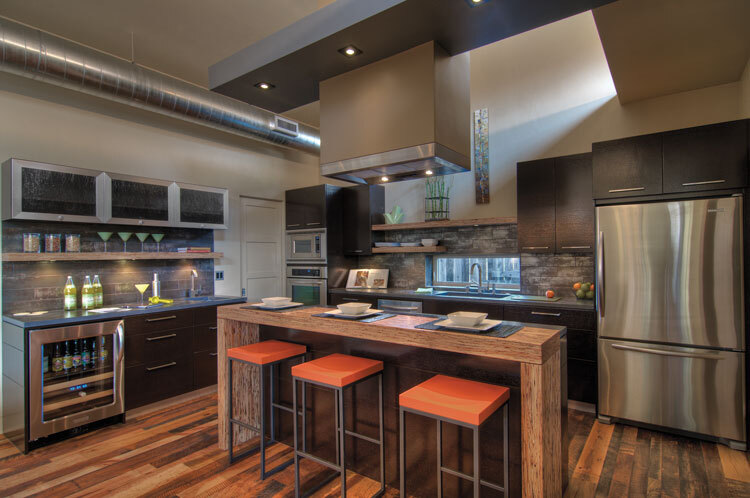 Sustainable Features:
drought-resistant landscaping
1,000 gallon rainwater collection cistern
stormwater management through rain pond & rain garden
sustainable materials: cork flooring, recycled paper and fly-ash concrete countertops, and Forest Stewardship Council certified wood cabinets
reuse of materials: redwood siding from Cuthbert Amphitheater benches, reclaimed wood flooring
low-flow shower heads
dual flush toilets
advanced double 2x4 framed walls with separate plates to eliminate thermal bridging
agribalance sprayfoam insulation for high efficiency and air tightness (R-32 walls, R-45 ceilings, and 12 times tighter than Energy Star requirements)
high efficiency windows oriented for natural light, with light shelf
active solar water heater & 2.1-kW solar photovoltaic systems
super high-efficiency electric heat pump
night-time natural cooling
Energy Star appliances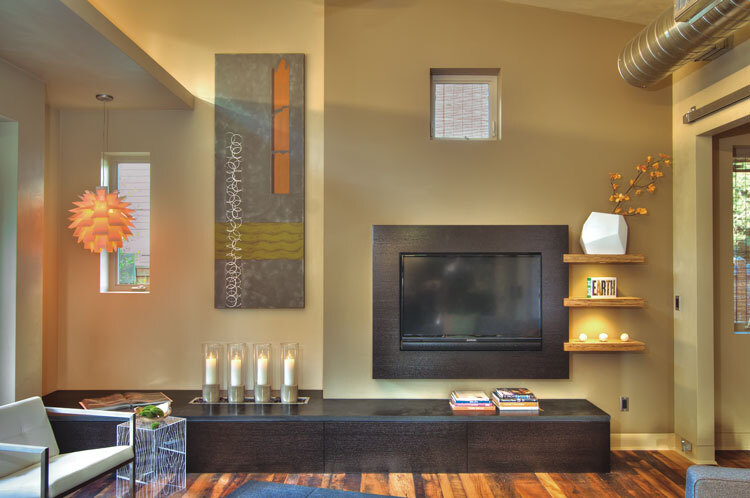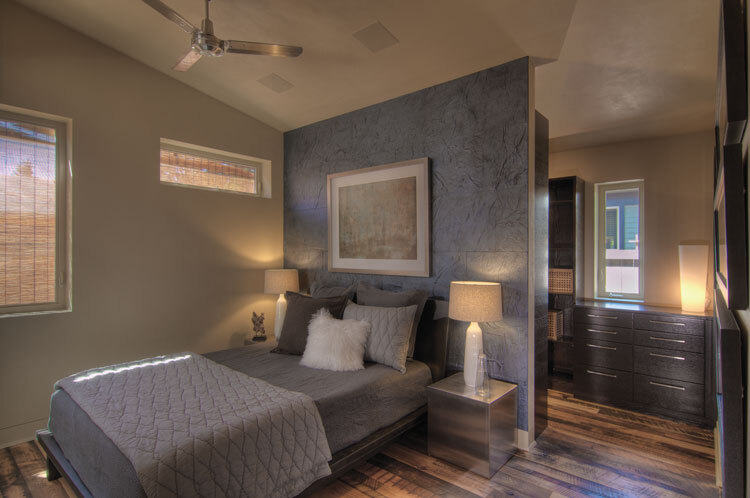 Zero VOC paints were used throughout the house, as well as no combustion appliances, passive ventilation, the highest quality air filters, heat recovery ventilator to ensure fresh air exchange, and third party testing for accountability.