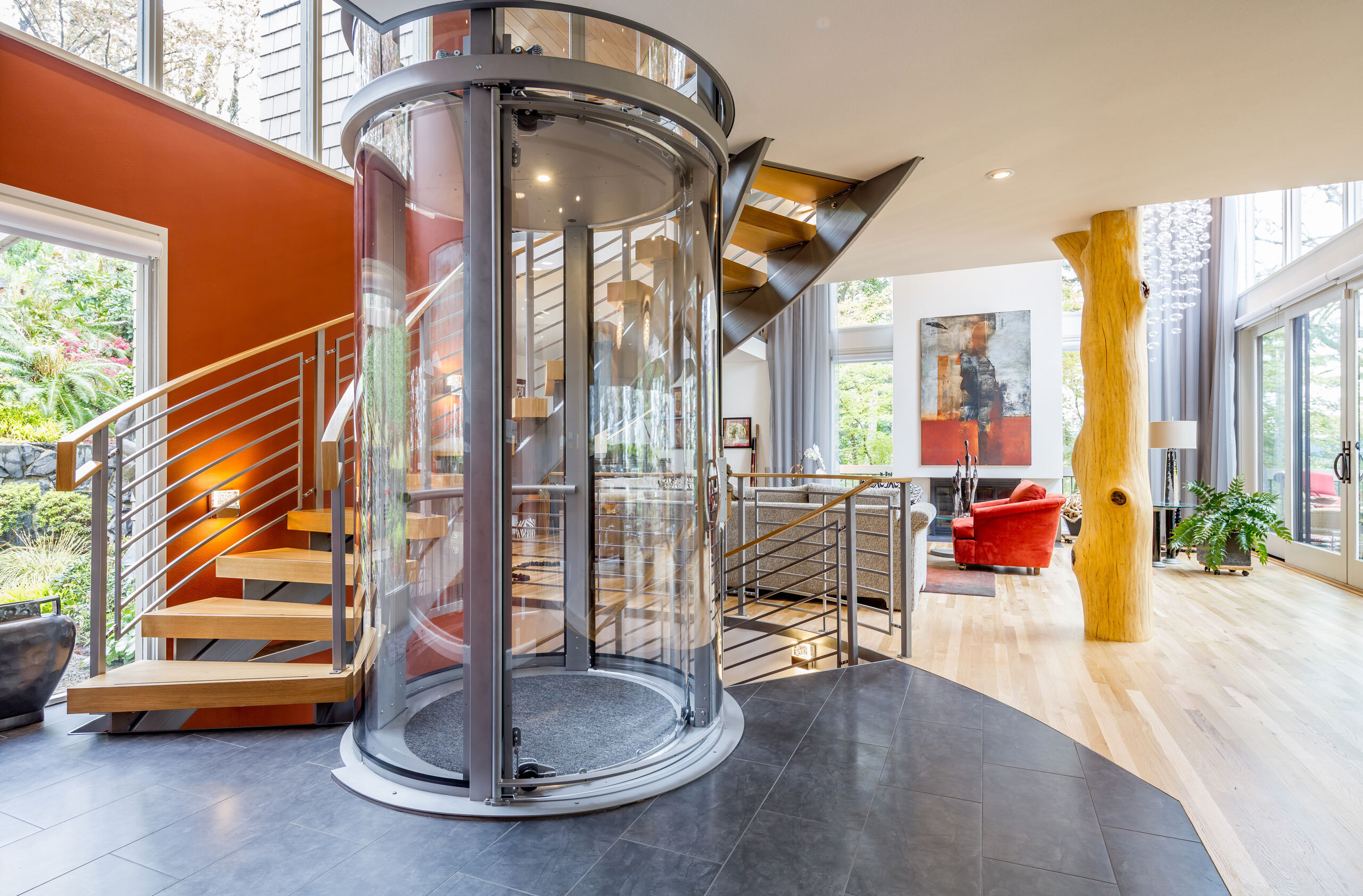 Fairmount Remodel
This project provides accessibility to an existing residence with a new elevator and stairs that are not only functional, but a beautiful feature of the house that opens up the main living space.
Location — Eugene, OR
Year Completed — 2017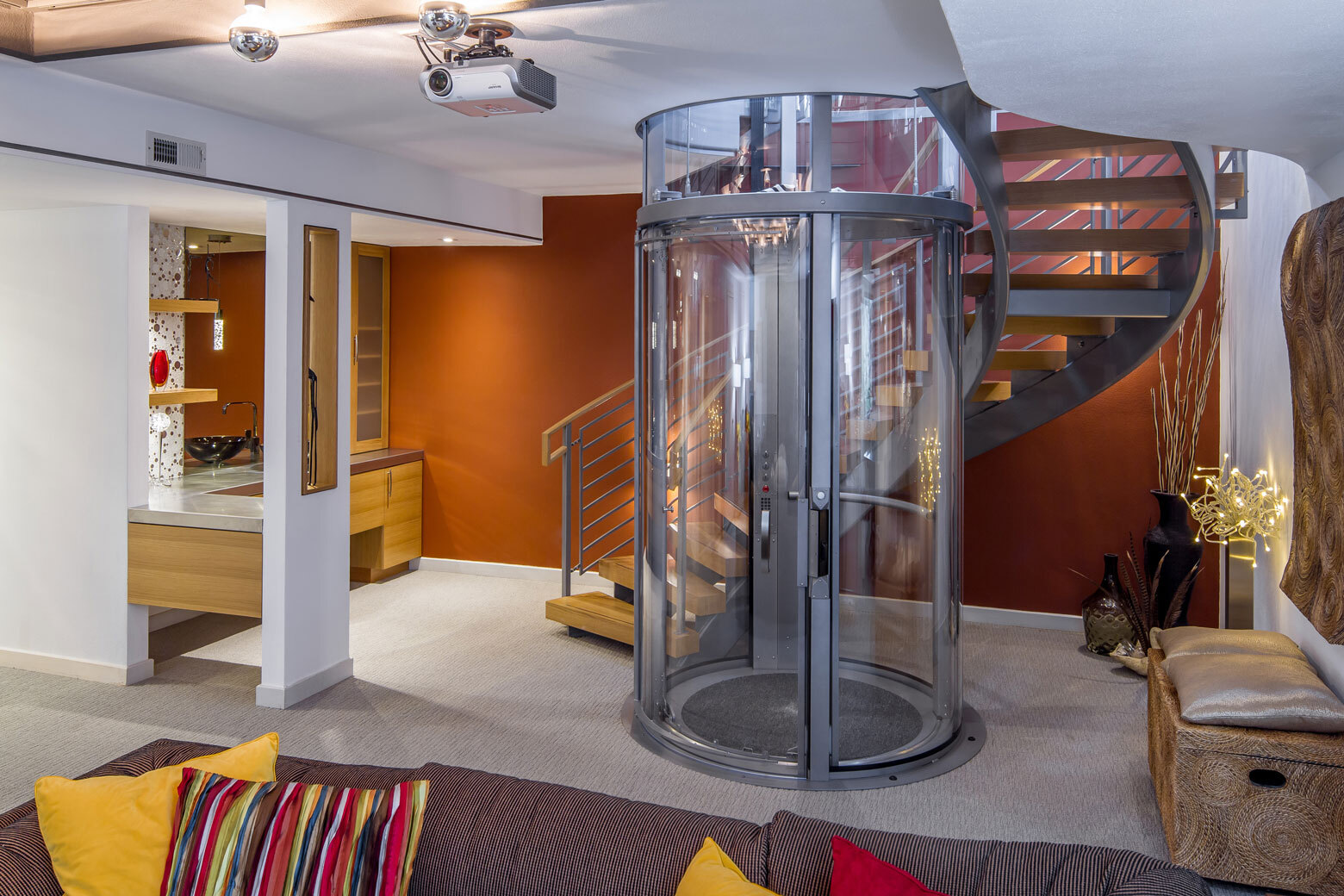 Our client first approached us wanting to add an elevator to their three story house to allow the aging homeowners full access to all areas of their home. They wanted the elevator to be a design feature and they came to us with a cylindrical glass elevator concept. They also wanted to wrap a new freestanding steel staircase around the elevator. Challenge accepted!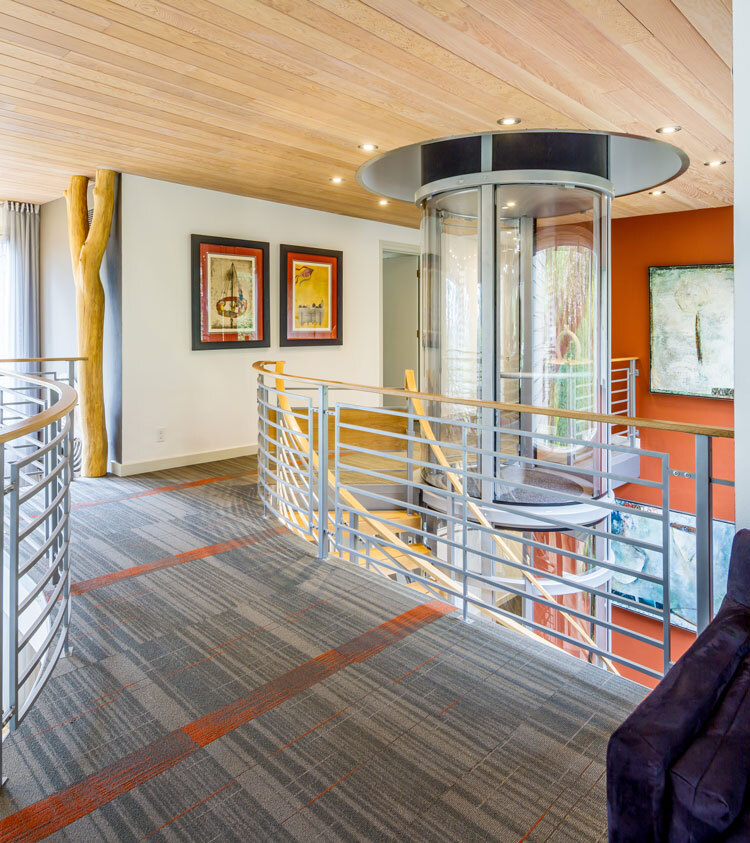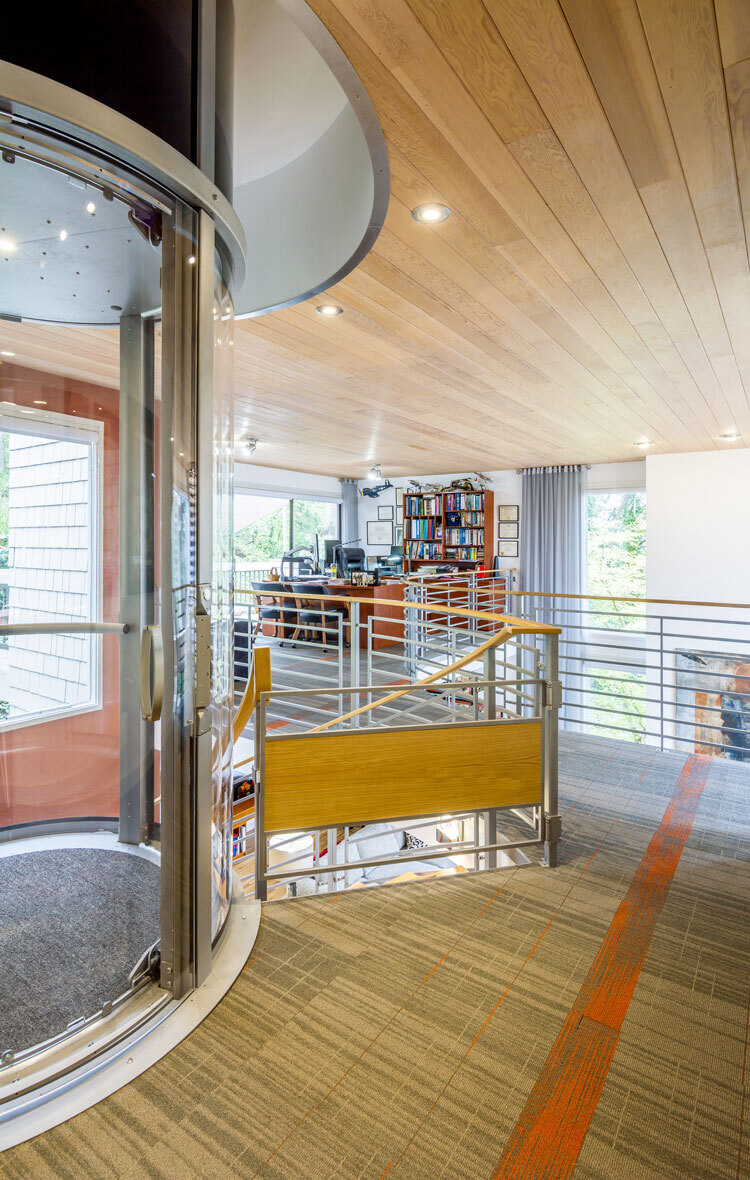 The existing stair was closed off from the main space with half walls and bulky soffits, and we wanted to open up the space and take advantage of the beautiful views and natural lighting. We also removed the walls enclosing the dining room to reveal one open, flowing space. Yet we still needed structure to hold up the upper floor, and the client had just thinned a beautiful oak tree from their property. Urban lumber dried two of the tree trunks in their kiln, and the pieces were married on site to create an organic column, beautifully juxtaposed to the sleek modern lines of the elevator and stair.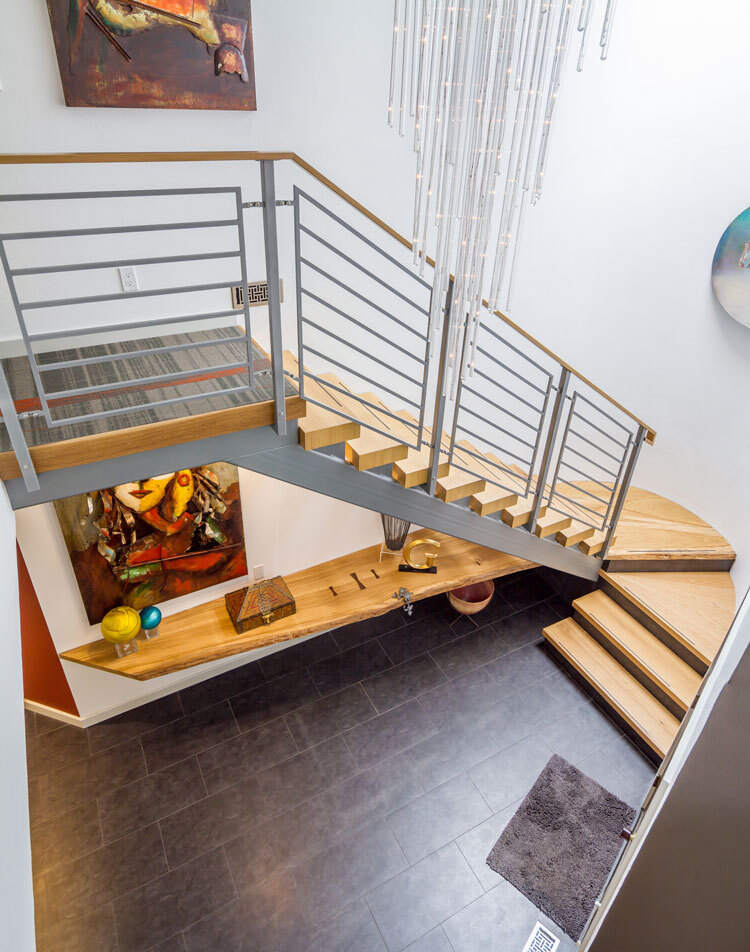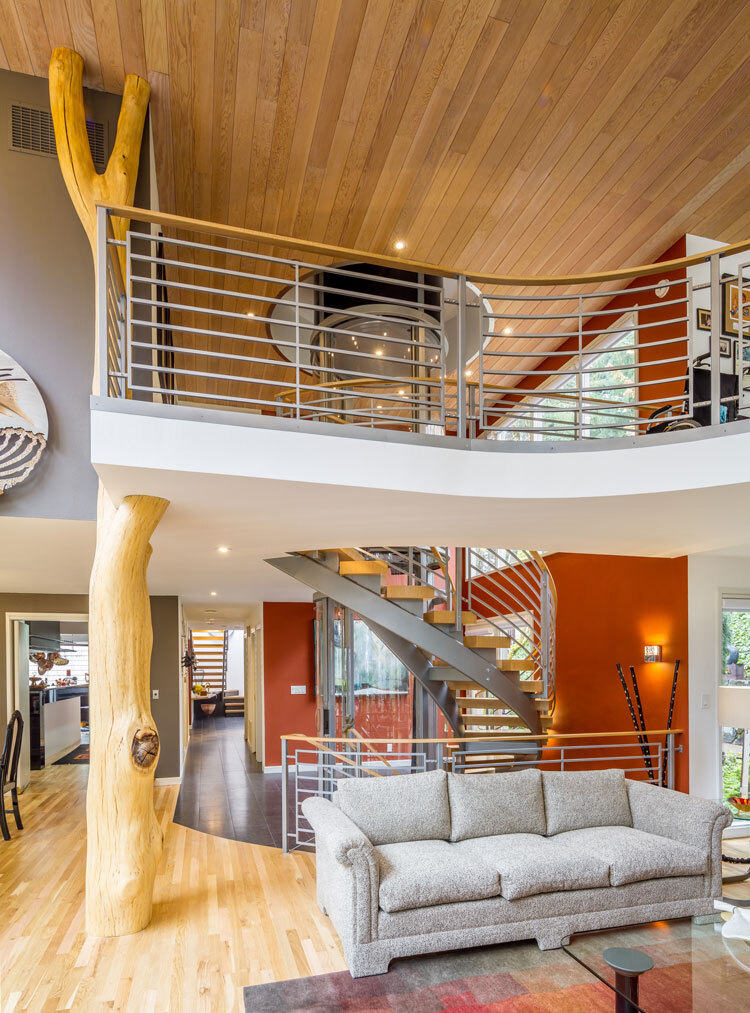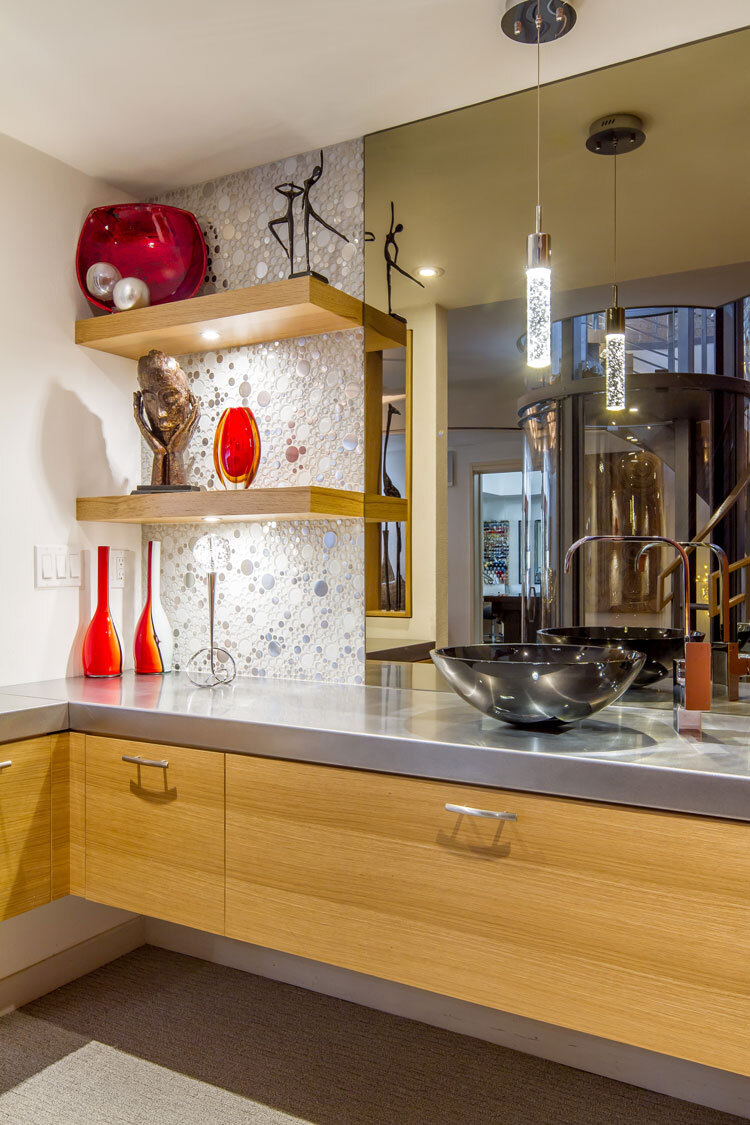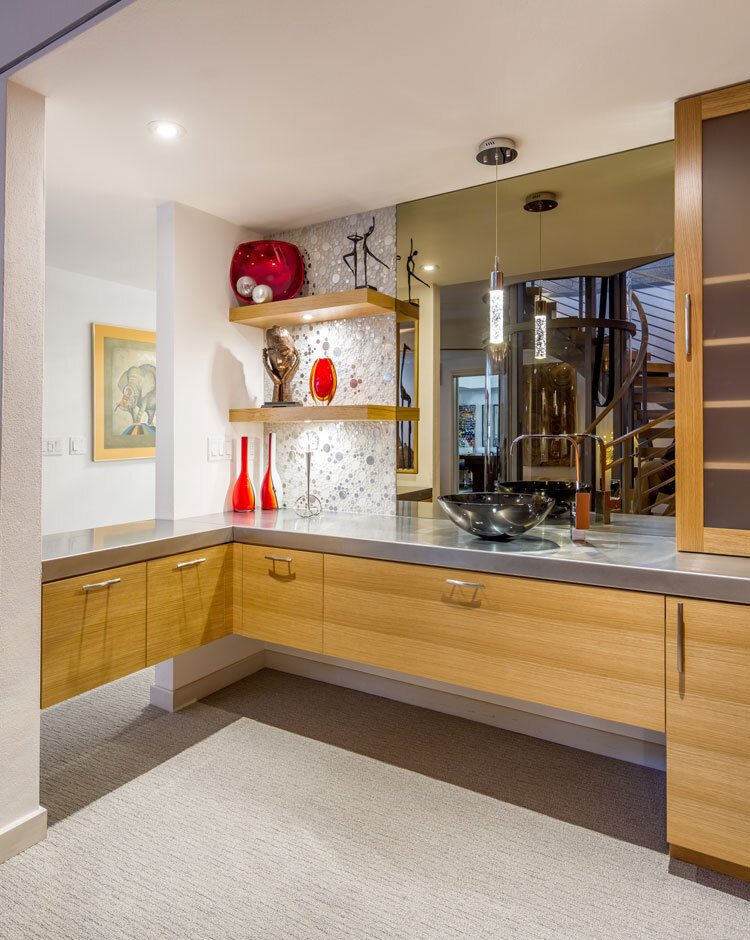 We carried the theme of the stair guardrails up to the balcony to create an open connection to the living room below. The entry stair was replaced with a new open riser stair to match the style of the main stair. One of the landings was extended under the stair with a natural edge oak slab from Urban Lumber, creating a display area for some of our client's art collection.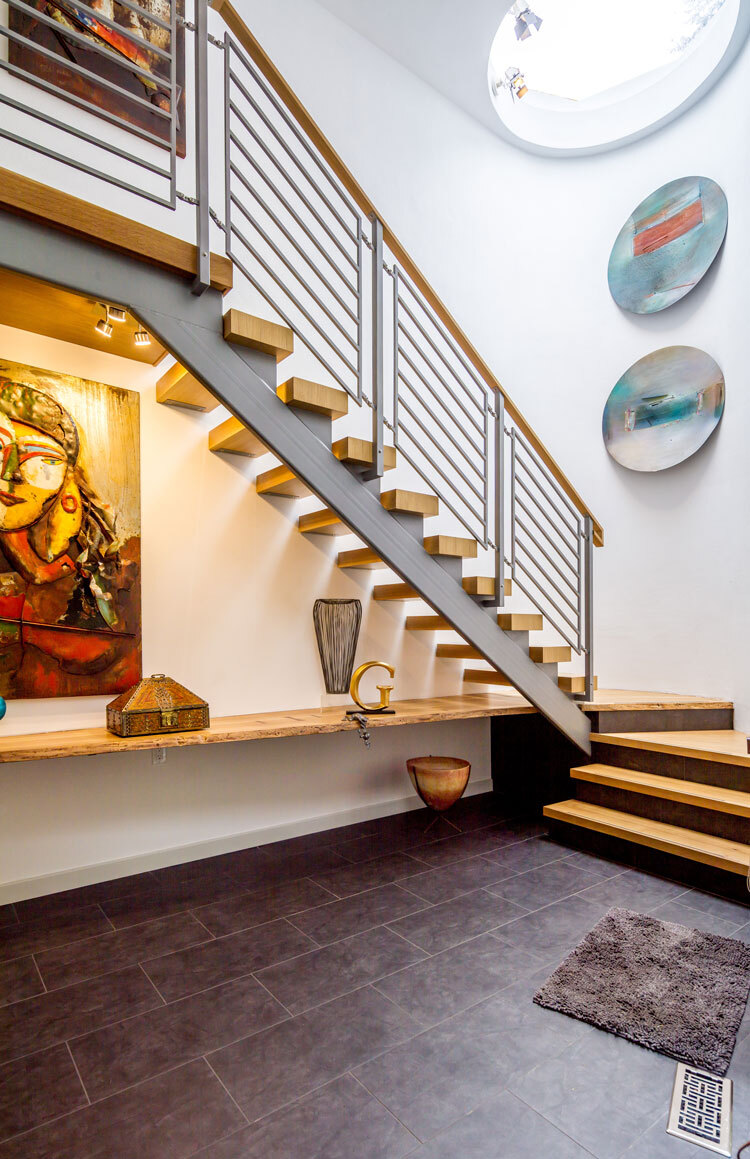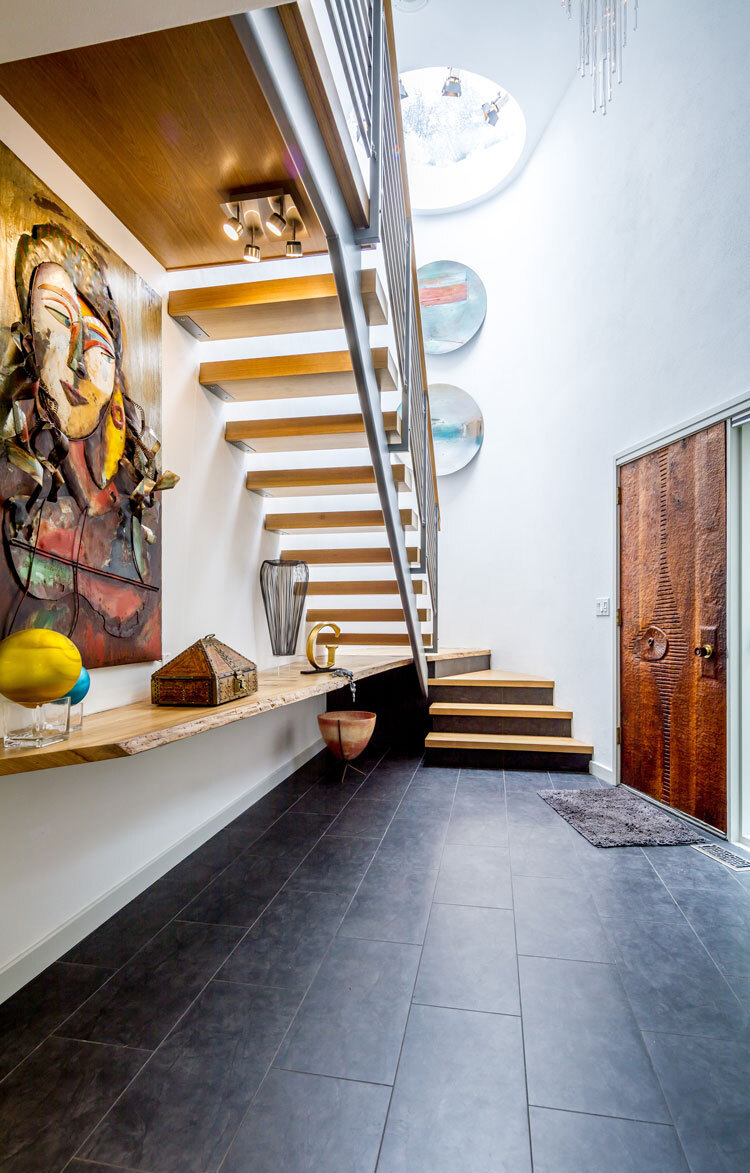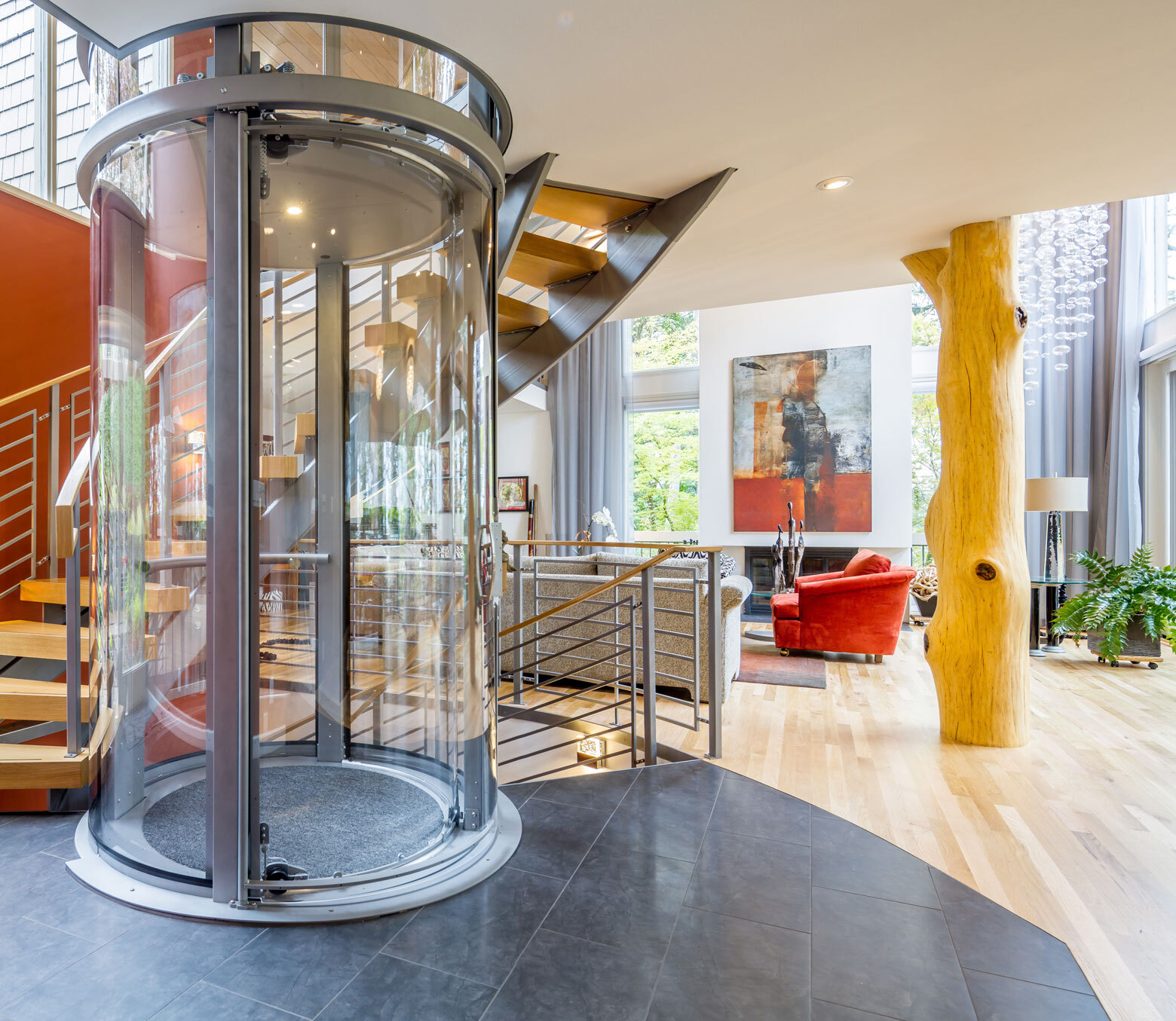 "Sometimes the architecture may overshadow the functionality and usefulness of the design. With this remodel, we instead showcased the usefulness of mobility."
- Ryan Rojas & Steve Clay