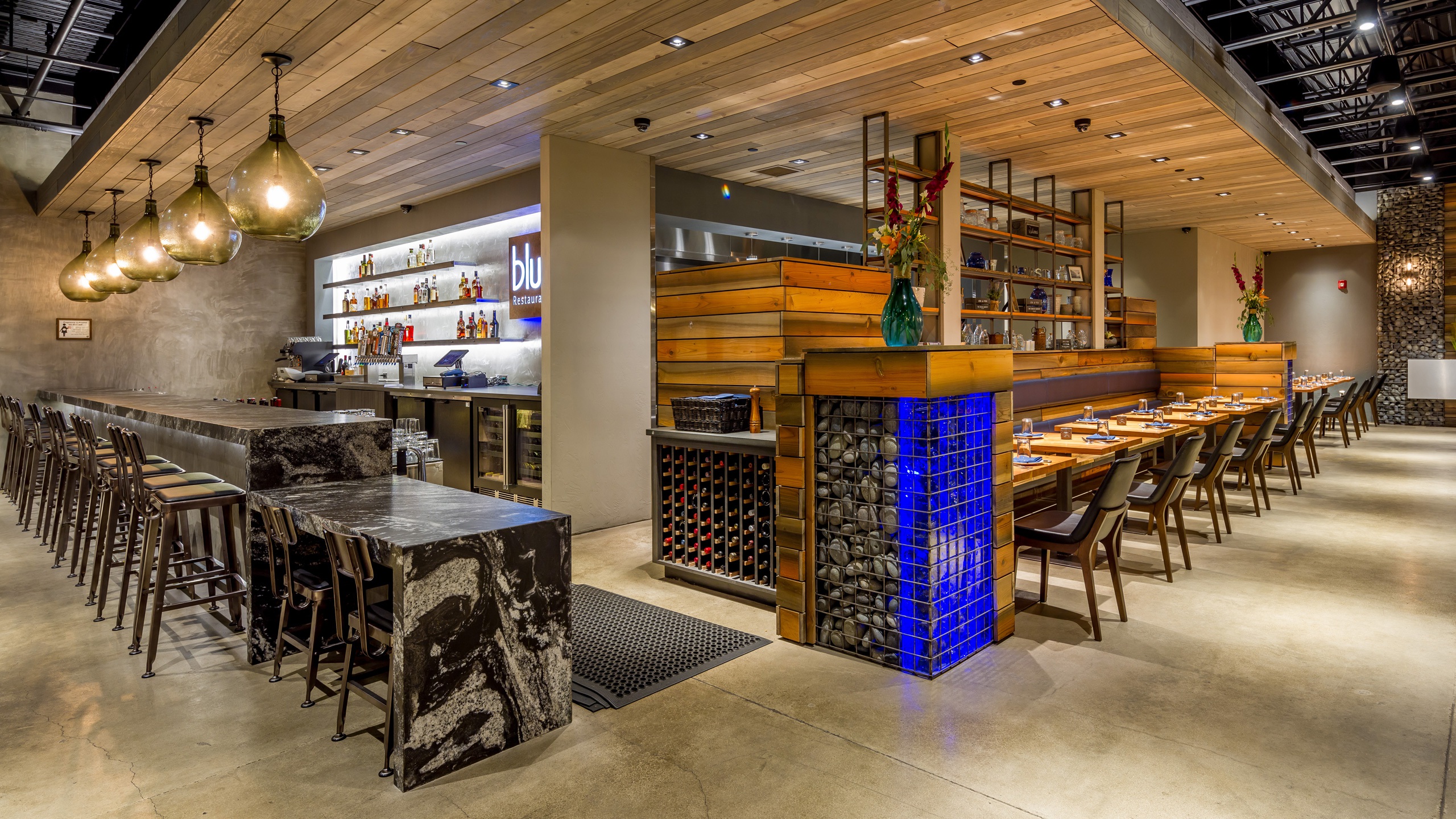 Blu Mist
This restaurant features contemporary design with strong organic overtones. Many eating establishments overlook the environment in which the food is being served - not so in the case of this tenant infill. Here the architecture had to live up to the excellent cuisine being served.
Location — Eugene, OR
Year Completed — 2017

The layout of the floor plan takes advantage of existing windows, customer access from the street and the service entrance from the back of the building. The kitchen is nestled into the back corner and is wrapped with the seating areas along the windowed perimeter. The ceiling in this service core is lowered with a wood clad soffit that picks up on the use of wood throughout and which creates a light shelf to accentuate the higher ceilings in the dining areas.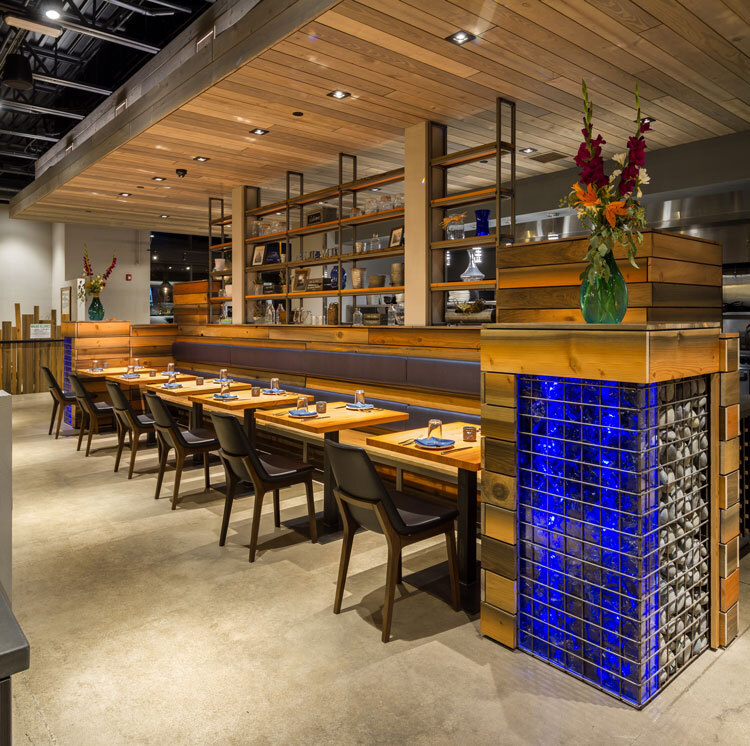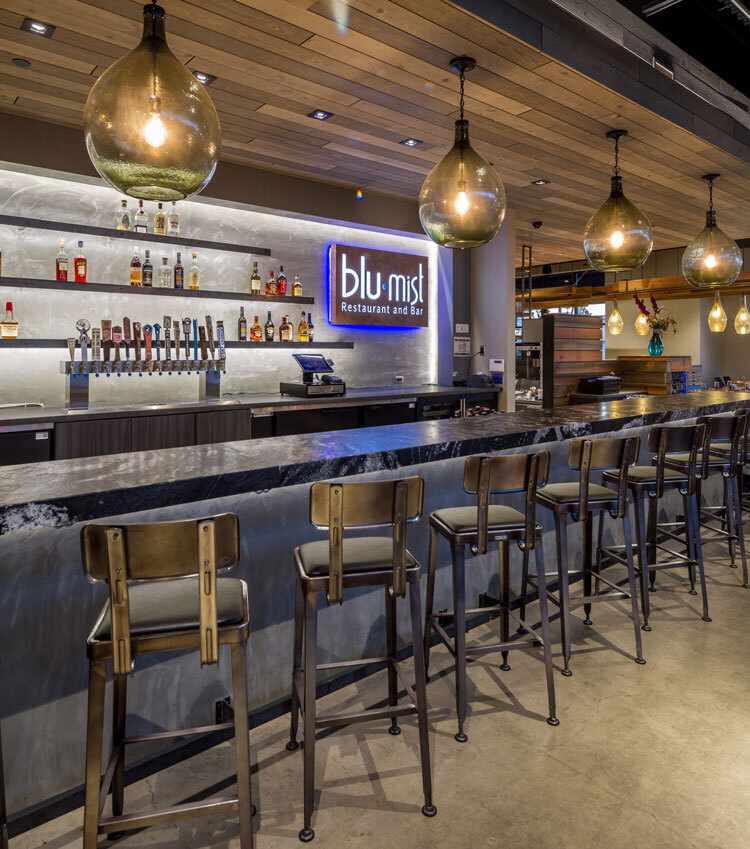 Both our team at Arbor South and the client felt strongly about using repurposed, reclaimed and sustainable materials throughout the space. One-hundred year old timbers pulled from a local Springfield millpond were dried and milled by Urban Lumber to use throughout the space. Some of this reclaimed wood was used in various lengths and sizes to create a random-patterned floating trellis above the main dining area. Another reclaimed feature was the tabletops that were once part of the roof structure of the outdoor tennis courts at the University of Oregon.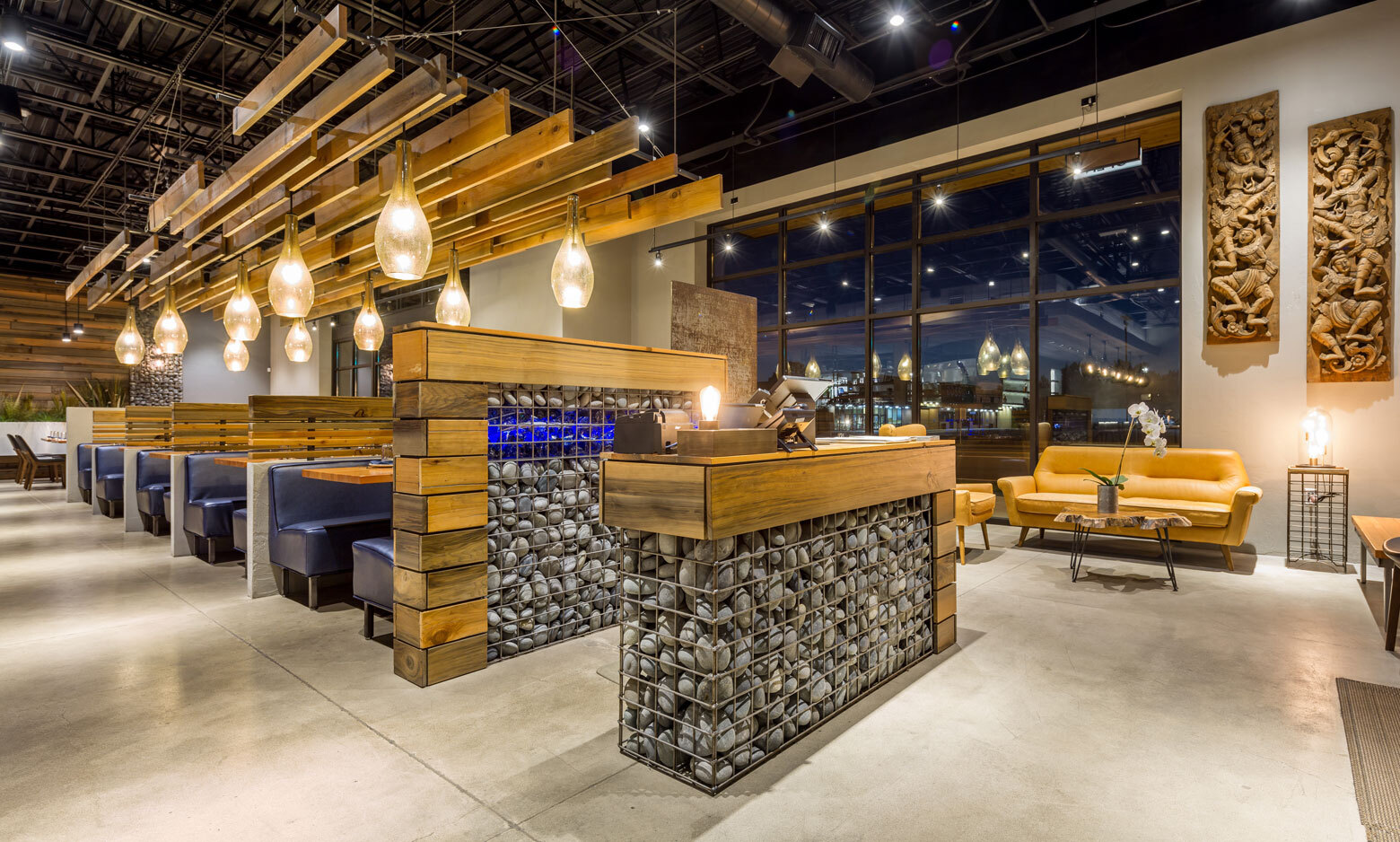 The rock-filled wire cages were filled with local Willamette River rock and blue-glass 'rocks' back-lit with LED strips to give them a subtle blue glow.