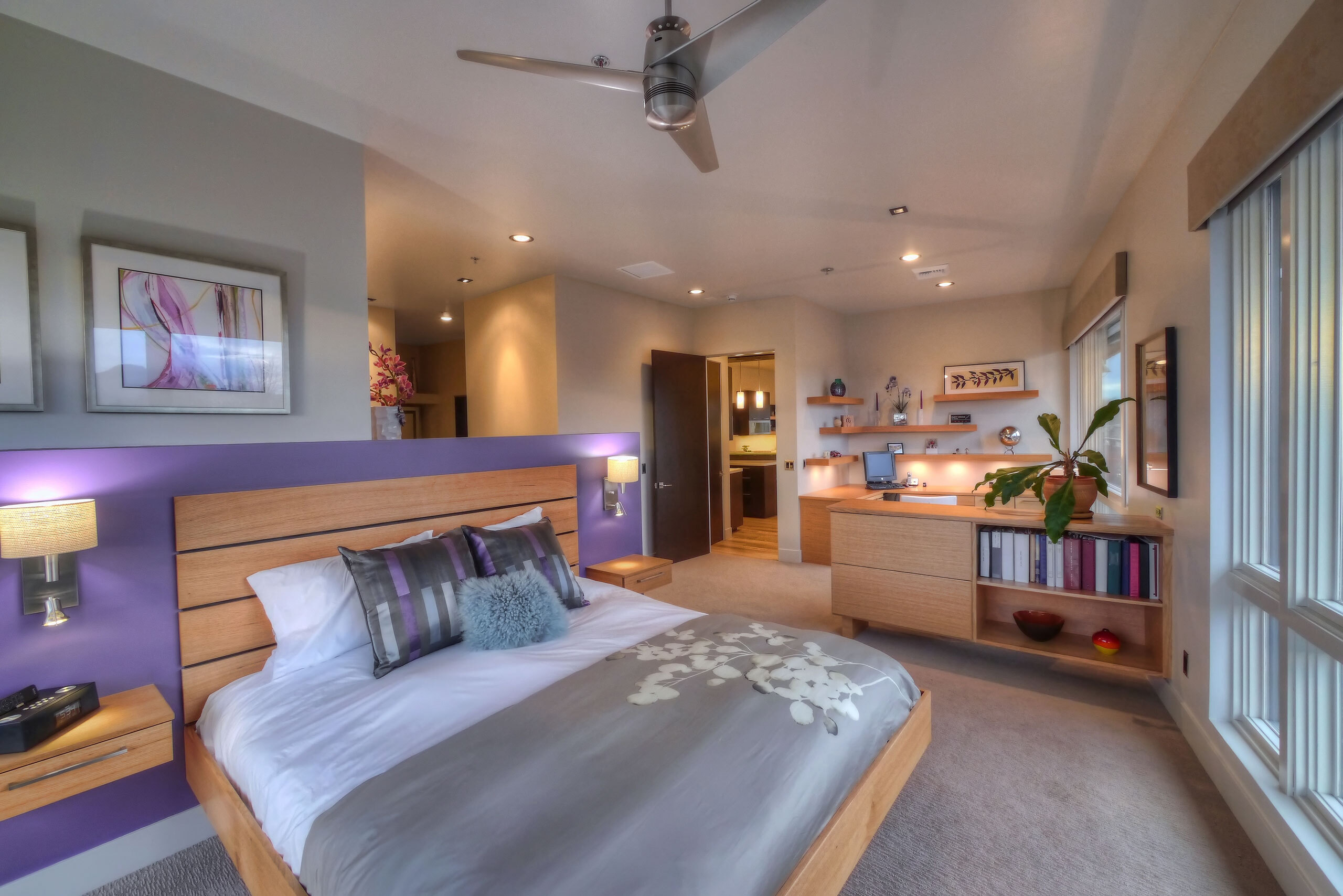 5th Street Penthouse
An exciting urban environment in the Penthouse Suite at 5th Street.
Location — Eugene, OR
Year Completed — 2013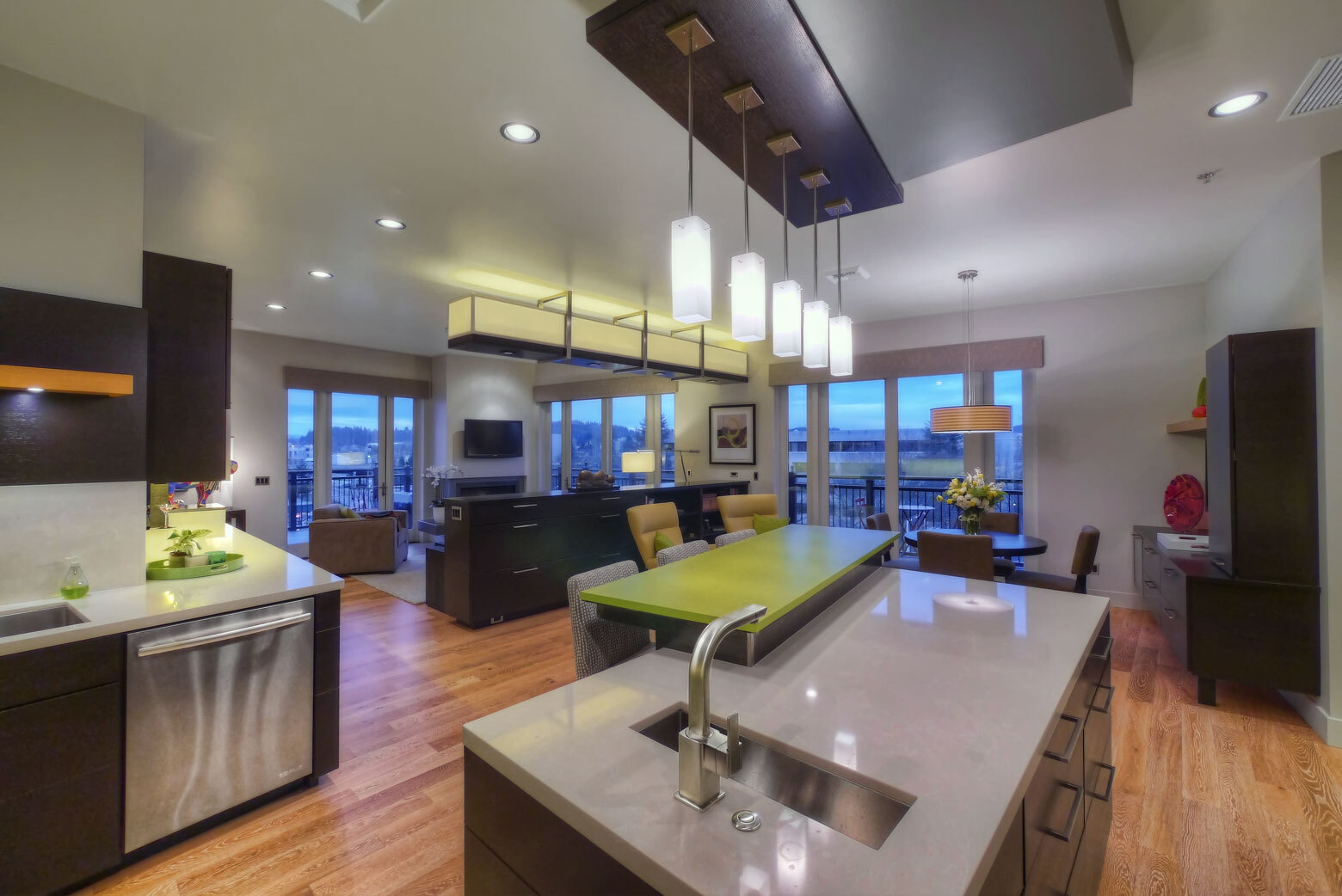 Our client's desire for this special oasis was to create a dynamic connection between the outside views to the south, east and west while keeping a functional plan inside to entertain and perform routine daily tasks required of any resident.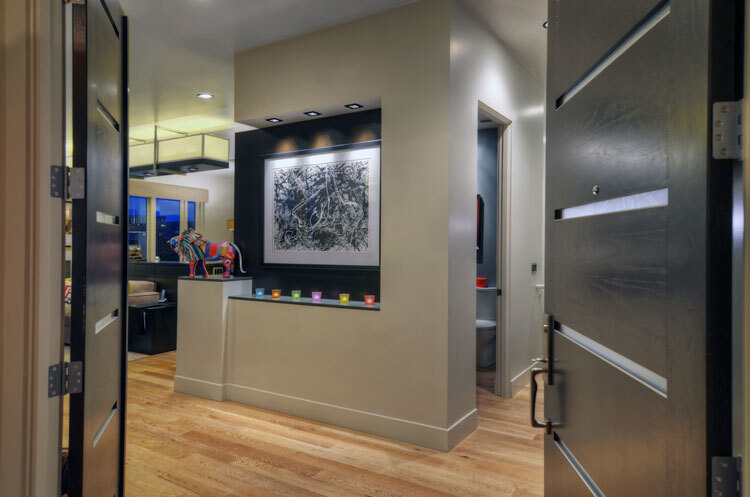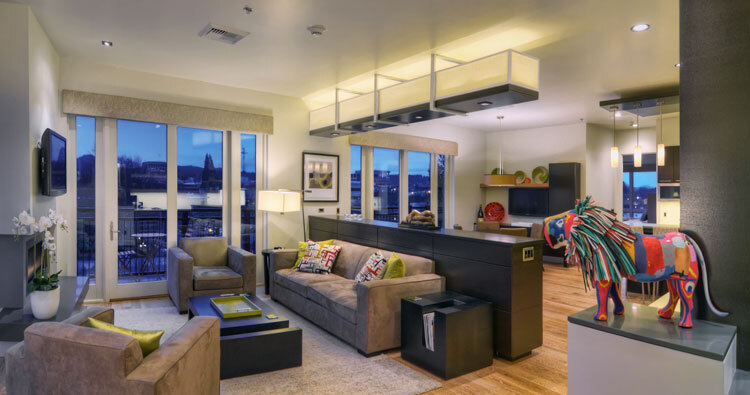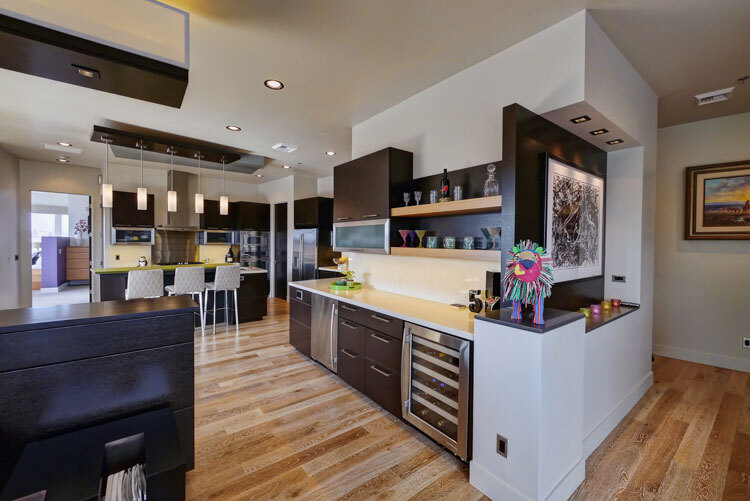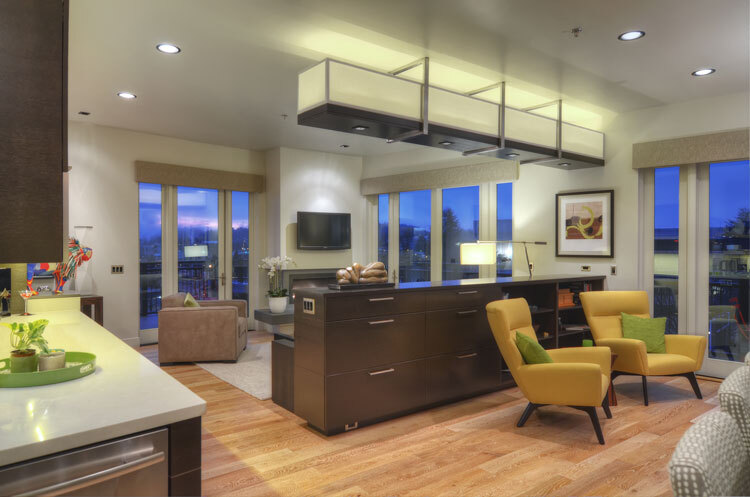 Working within the parameters of an existing shell space with an established entry location, our team wanted to orient the focus to the southern views of the Eugene cityscape and Spencer's Butte. We achieved this by skewing portions of the walls 10 degrees, creating unique opportunities in all areas of the plan. This angle allowed us to create dynamic details on the kitchen island, flooring, ceiling details, lighting and in parts of the cabinetry.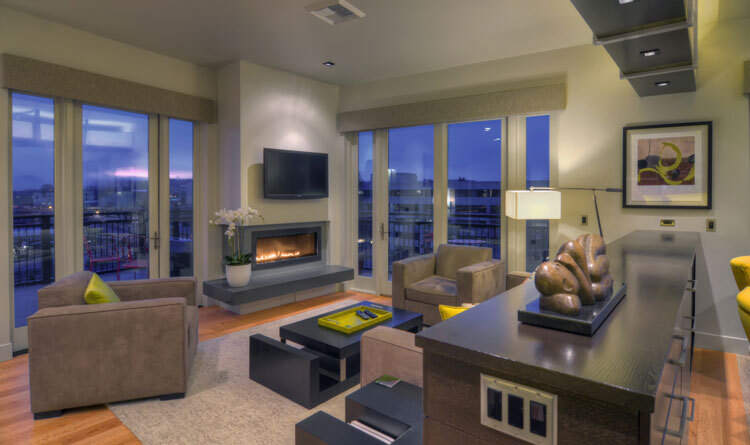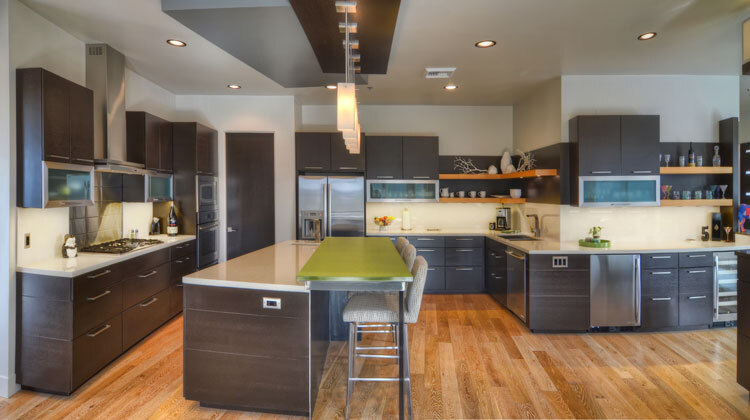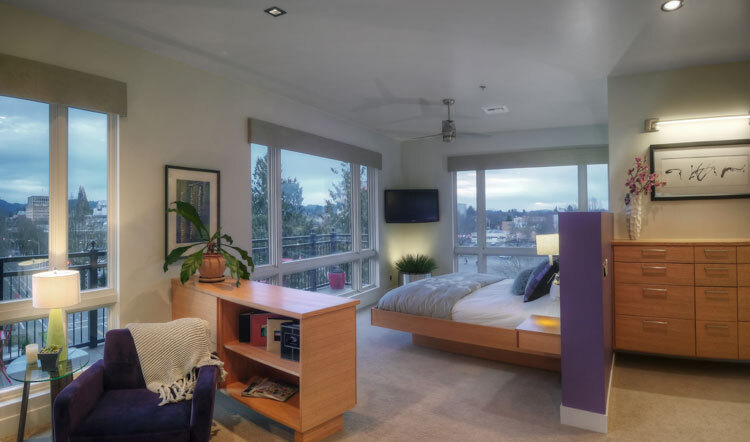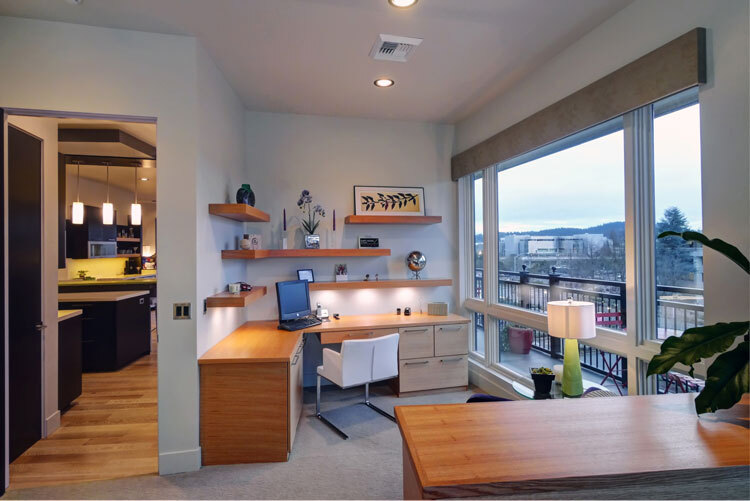 The choice of materials also helped create a modern urban feel without losing warmth. We used white oak flooring with a slightly pickled finish and rift-cut, white oak cabinetry with natural and mocha finishes. Countertops and wall finishes also added spots of color and warm white undertones. Special features were accentuated in the project by the lighting design.