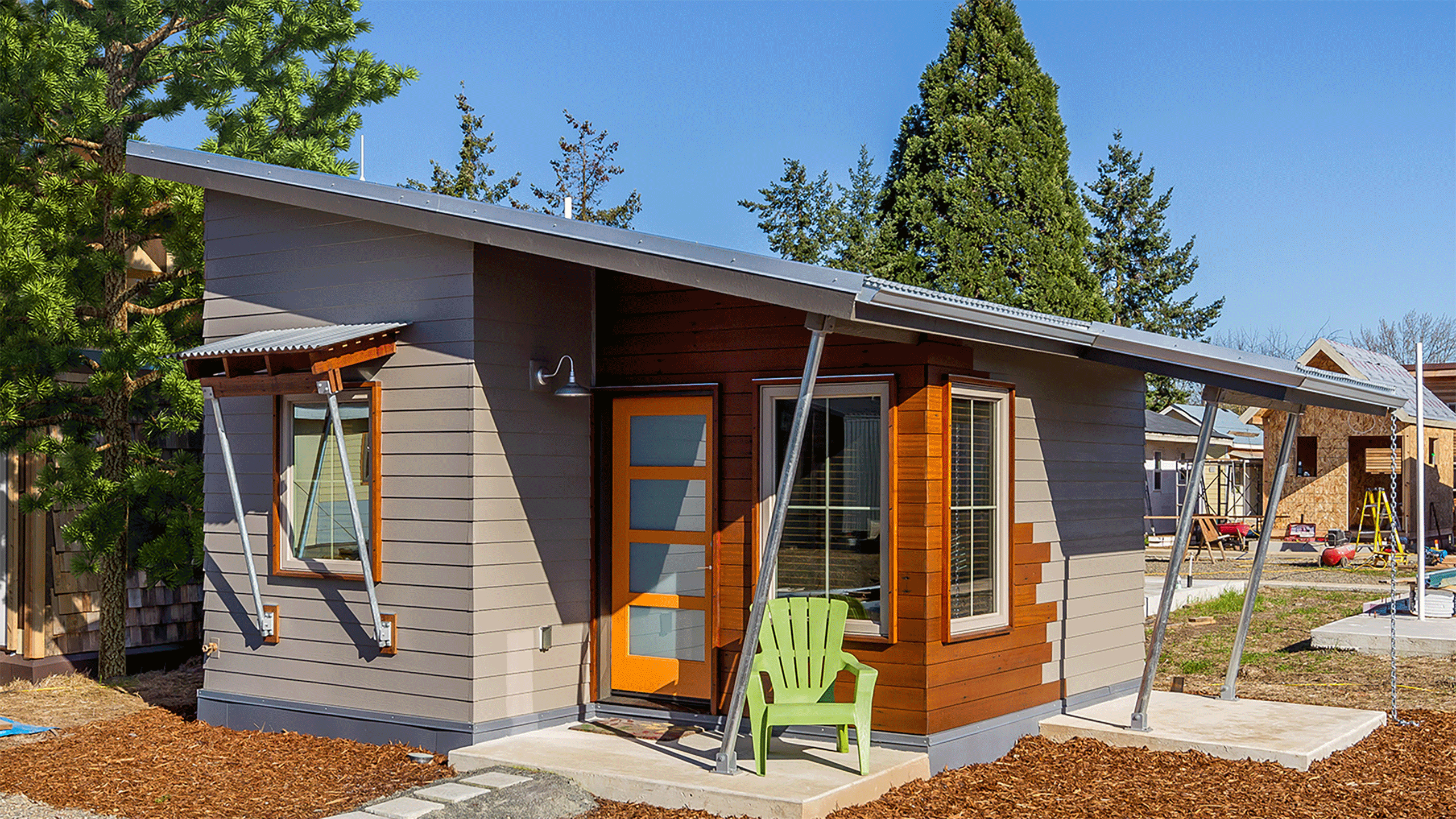 Gib's Digs
Gib's Digs was our gift to our friend and beneficiary, Gilbert Hayes and his dog Sade. In a tiny house openness is key to the success of a functional plan. The design concept was to orient the living space to the south, utilizing corner windows for natural light and overhangs for sun control.
Location — Eugene
Year Completed — 2018
The bed alcove and closet is nested off of the living area on the north side of the home. Additionally the bathroom and closet create a nice buffer to the north for thermal zoning.
The interior of the home is bright cheery and open with a neutral palette and pops of color for interest.
Dan Hill