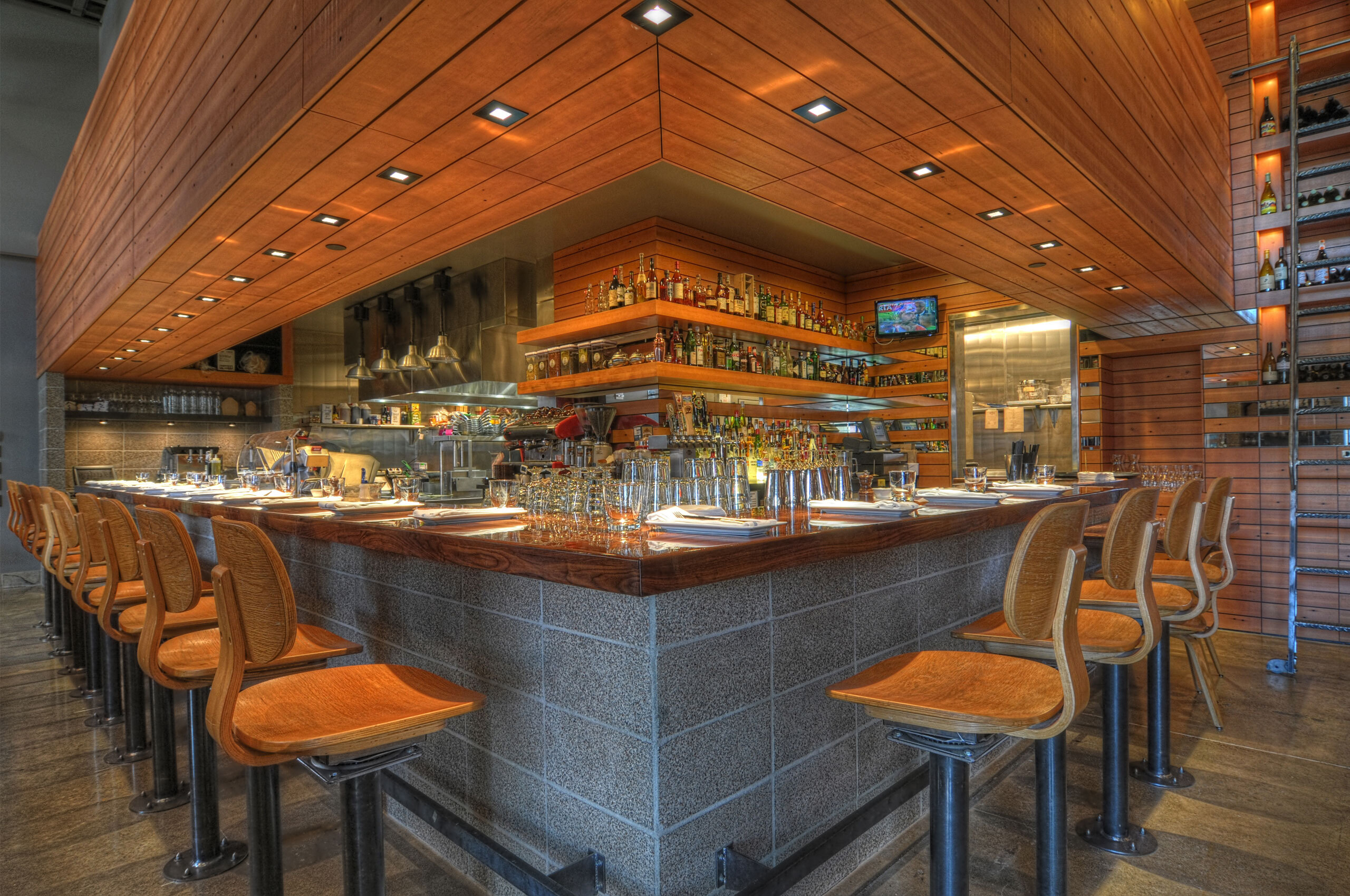 Osteria Sfizio
Dine in a quality, unique space. As much thought was put into the quality of Sfizio's dining environment as the unbelievable food you will eat there!
Location — Eugene, OR
Year Completed — 2010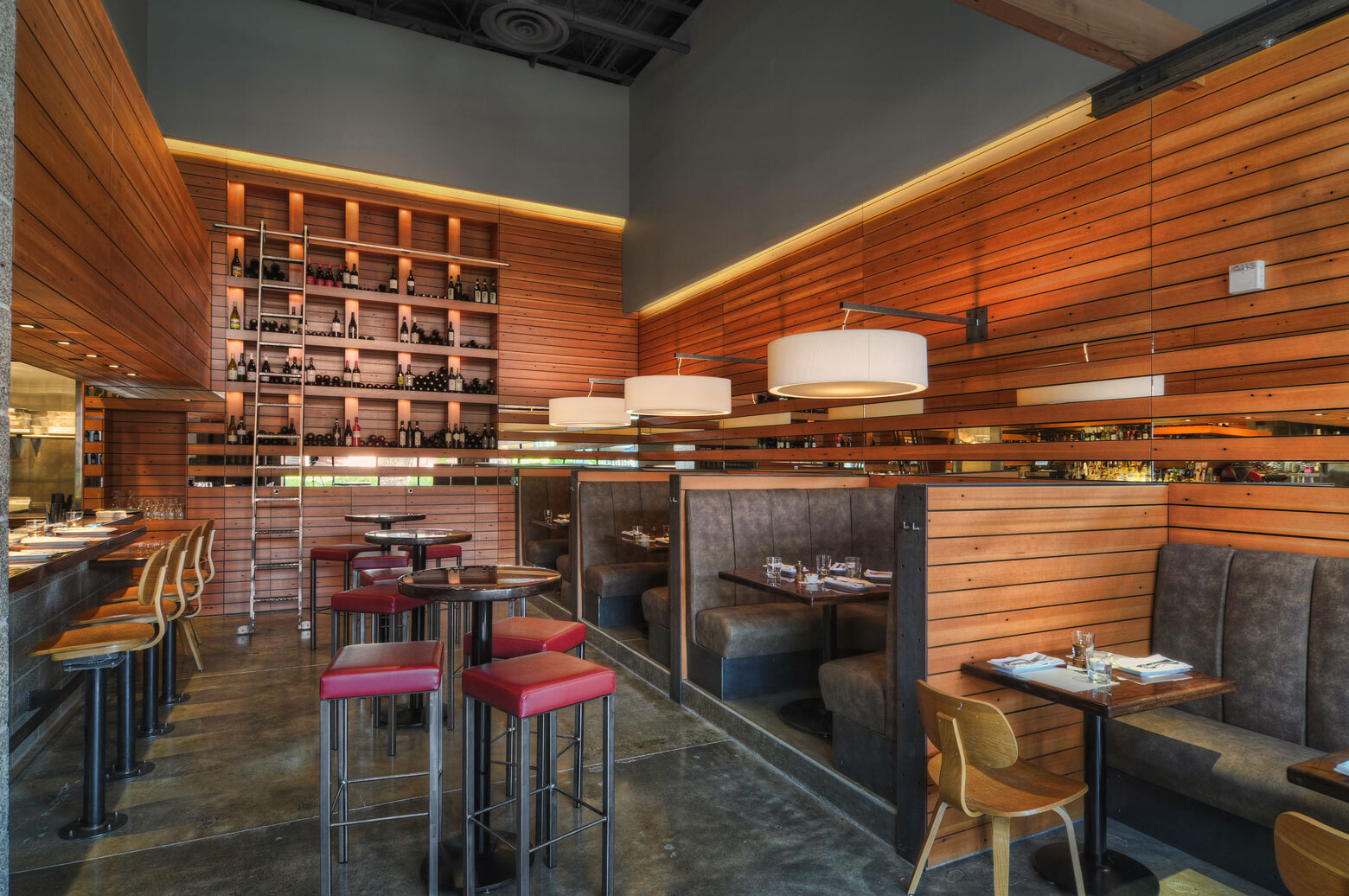 SFizio's was designed in a Northwest Contemporary Style. Warm wood tones, steel and glass with concrete block create clean simple lines throughout the space. The lumber used in the interior framing was all reclaimed from the previous restaurant, and the interior paneling is reclaimed old growth Douglas Fir from bleacher seating used in Stanford University's Basketball Arena. The fir was originally harvested in the Pacific Northwest and the material was supplied to us by Cascadia Forest Goods of Eugene.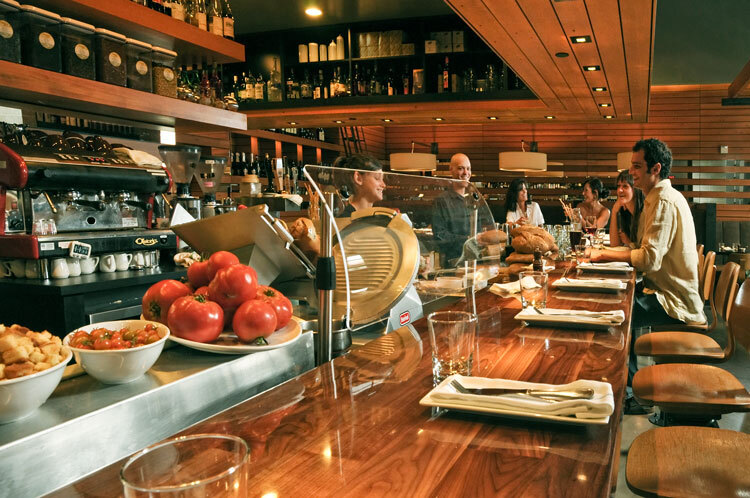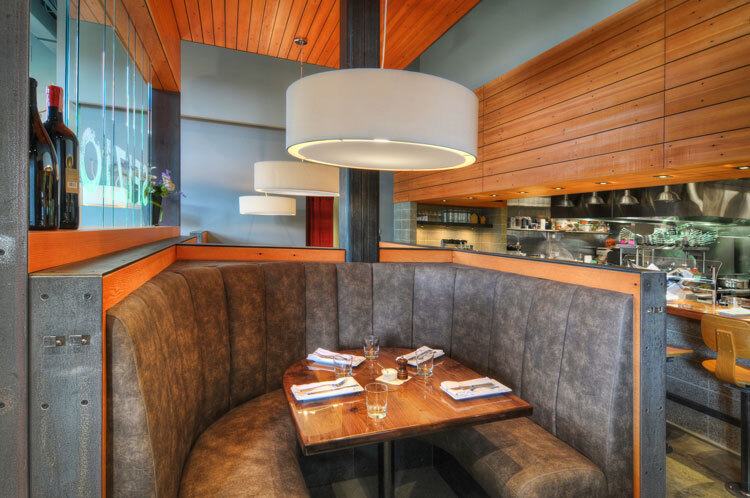 The beams used in the interior trellises were removed from old local buildings and supplied by Urban Lumber Company of Springfield. The bar and tabletops are old growth Black Walnut. The majority of this stunning wood was "urban forested" in Eugene off River Avenue where the current Post Office now stands and supplied by Décor Interiors, Eugene. It is coated with a low VOC coating called Famawood Glaze Coat from the Willamette Valley Company here in Eugene.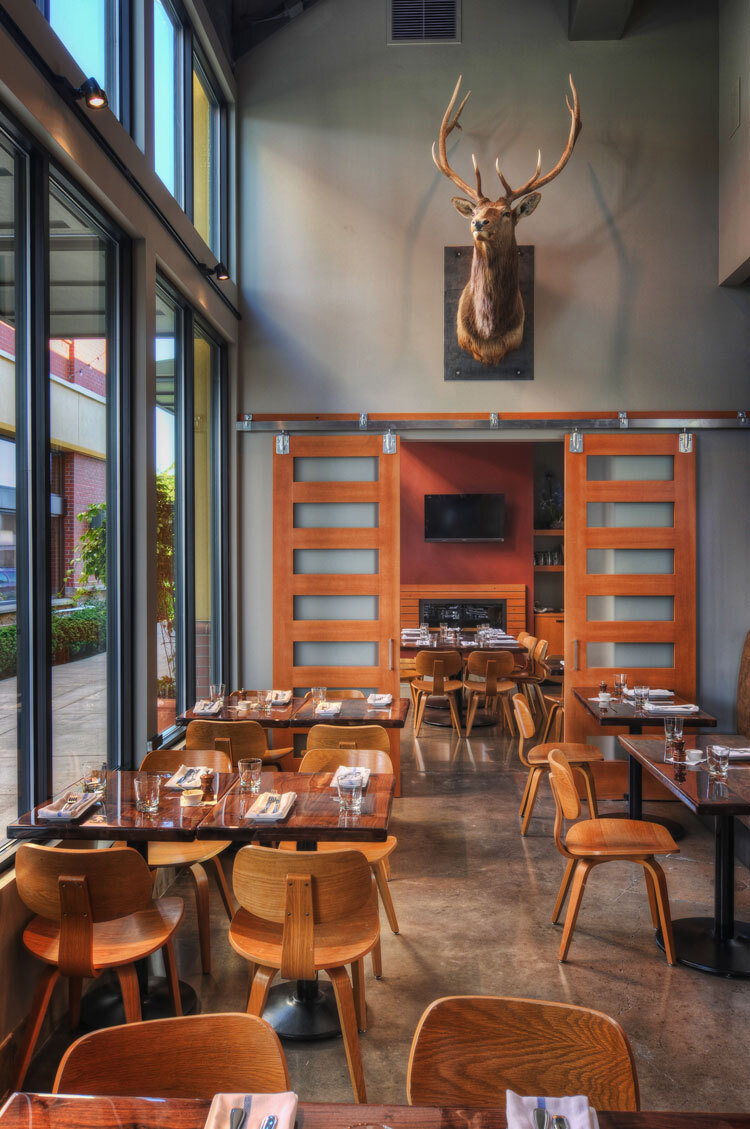 The material below the bar is ground face concrete block manufactured locally by Willamette Greystone Inc. in Glenwood. It is highly durable and impact resistant. The steel used in the restaurant has a high recycled content and was supplied by Farwest Steel and fabricated by Oregon Cascade Fabrication, both Eugene companies.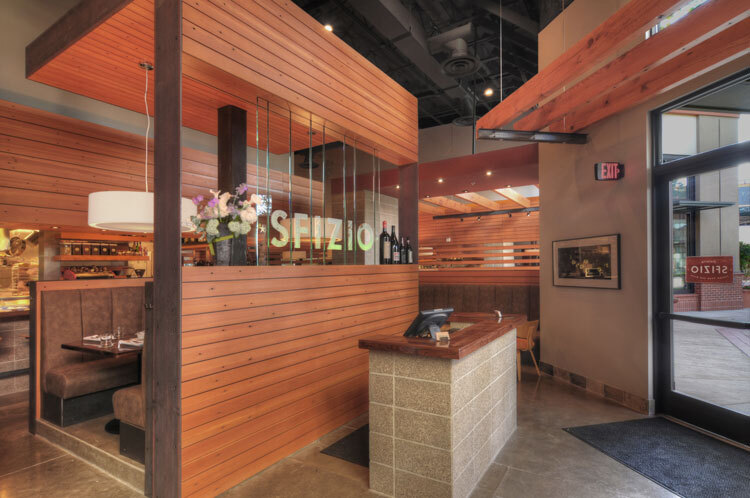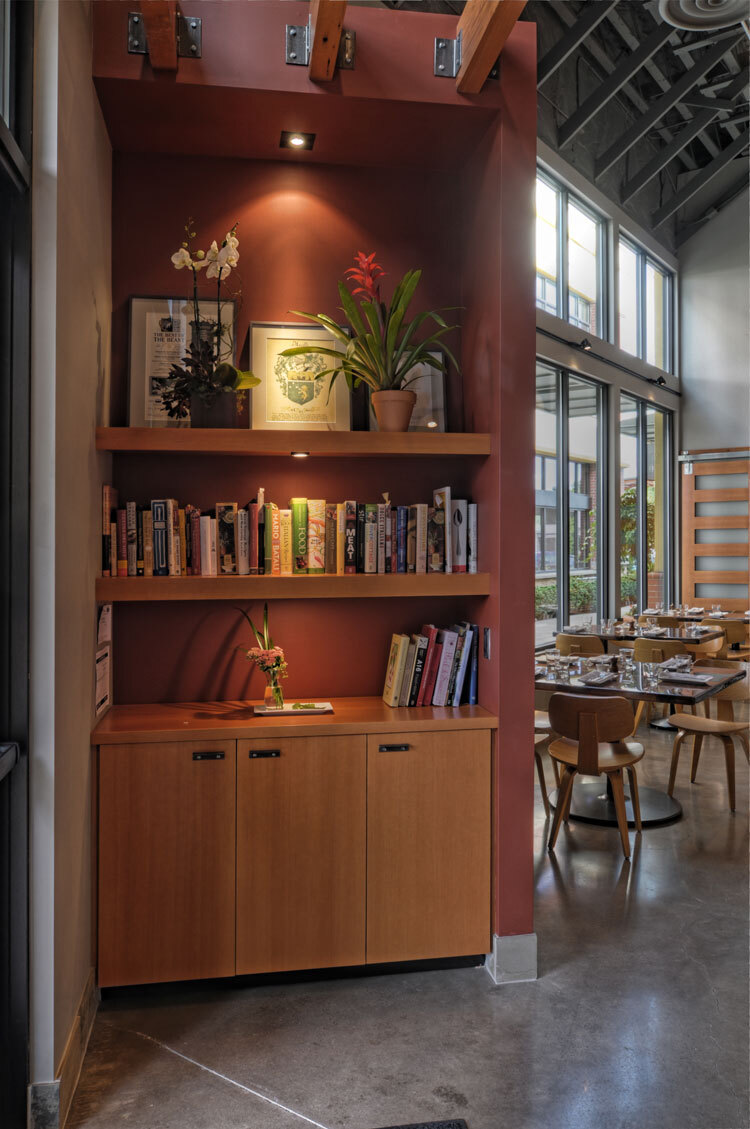 The bentwood chairs used in the restaurant are 30-40 years old, manufactured by Thonet Originals and designed by Ray and Charles Eames. They were previously used in University dormitories across the US. Most of the restaurant has dimmers to create different moods with the added benefit of reducing electricity use. The dimming of a bulb by just 10-20% can extend the life of the bulb up to three times and also save as much as 50% in energy!