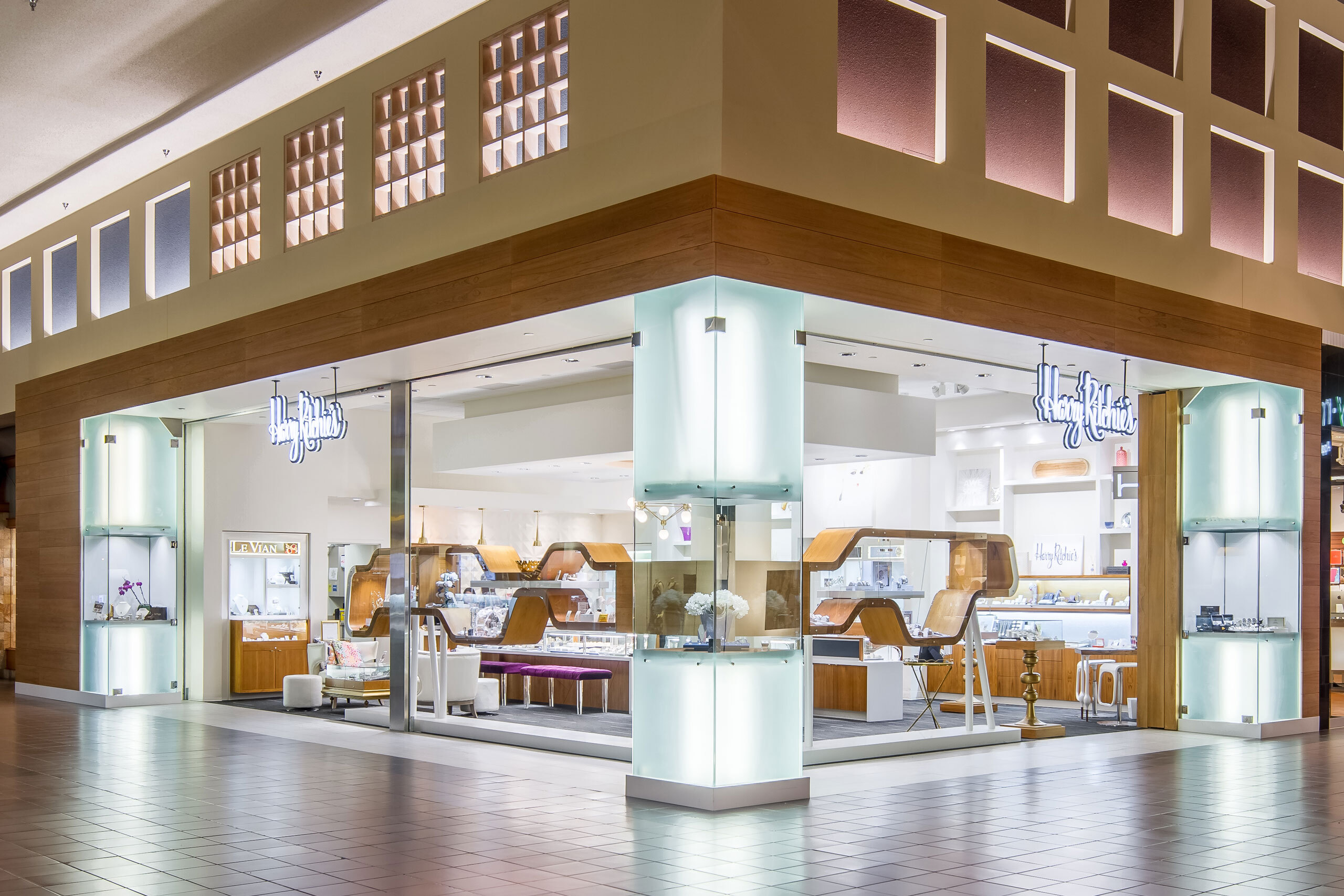 Harry Ritchie's
Arbor South was given the opportunity to work with Harry Ritchie's Jewelers on their newly redesigned flagship store located at Valley River Center.
Location — Eugene, OR
Year Completed — 2016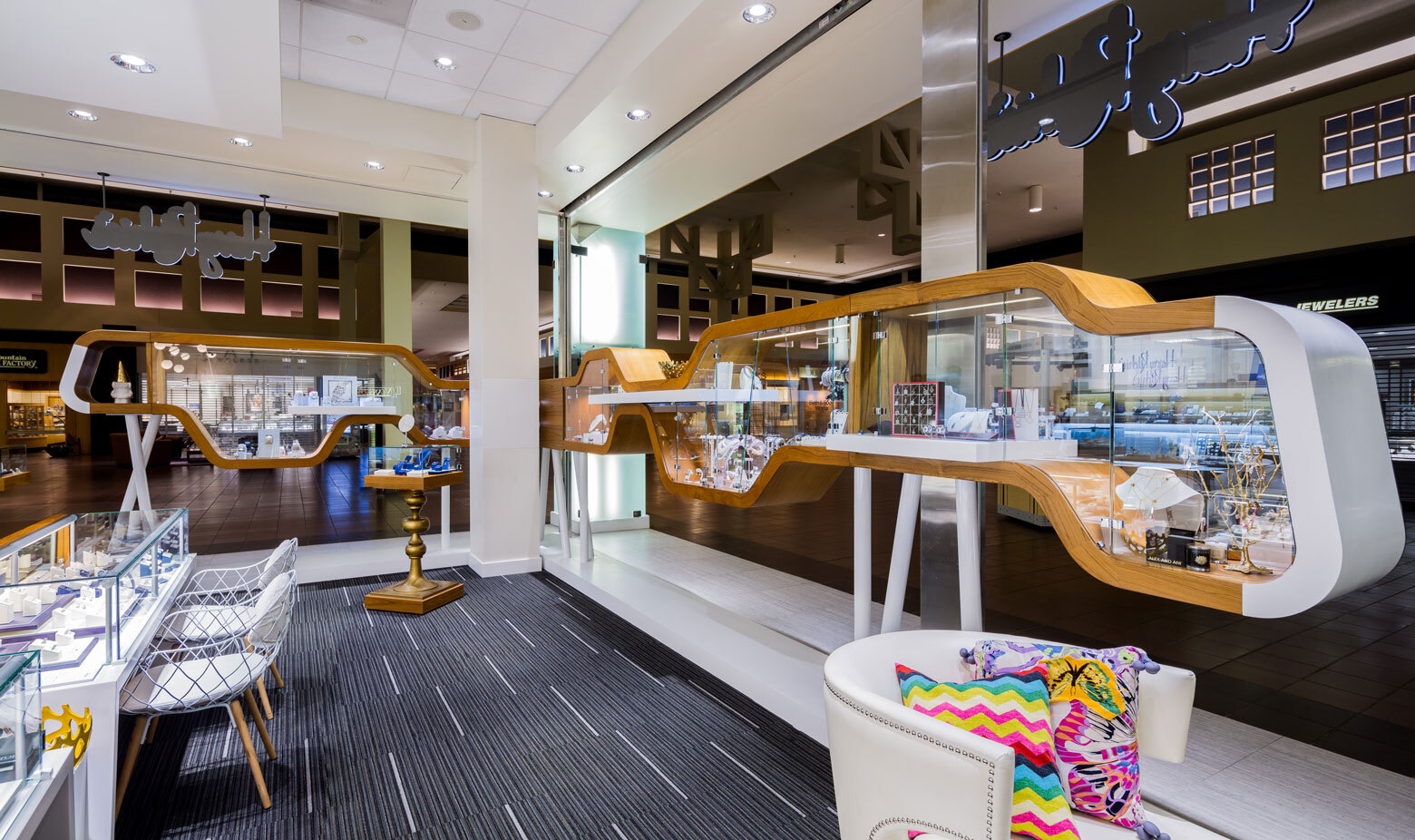 The owner expressed a desire to have a store unlike most conventional jewelry stores. "We want our clients to come in and feel at home" was the approach to the design. A blend of fine jewelry, hand bags, accessories & home decor gives this store a fresh and inviting new look.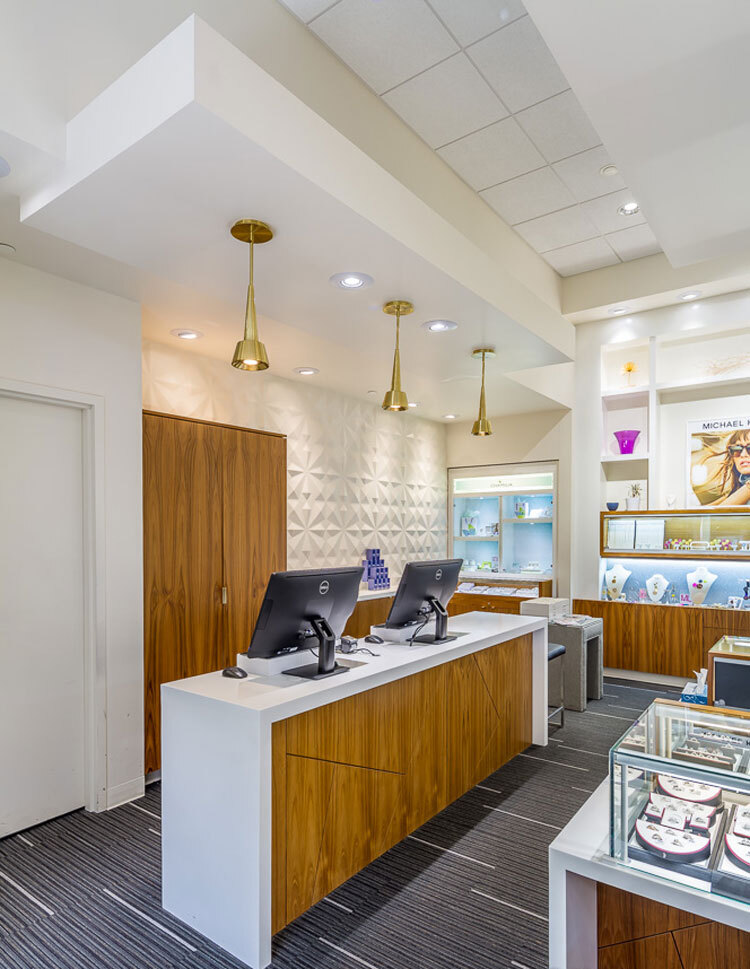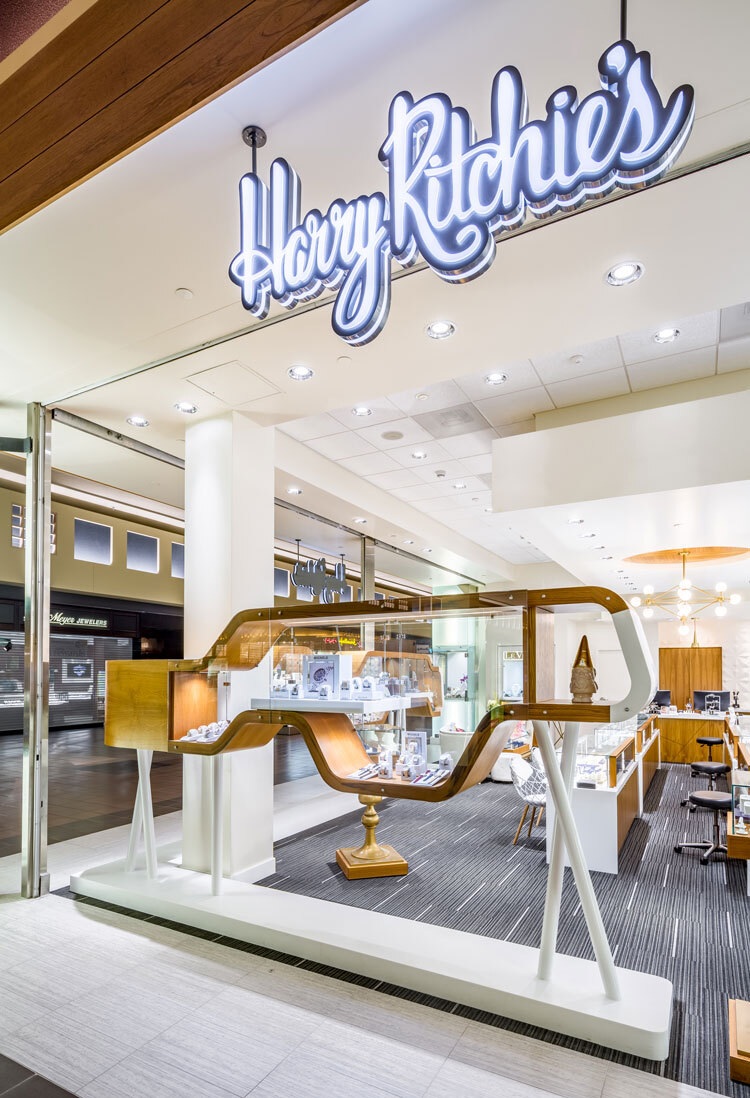 With the store's prominent location at the very center of the mall, it was important to maintain key features that have made it a Valley River Center landmark for 47 years. Each glass display pillar was modified with new LED lighting, teak wood accents and a new store fascia that screens the angled portion of glass, lending itself to a new look.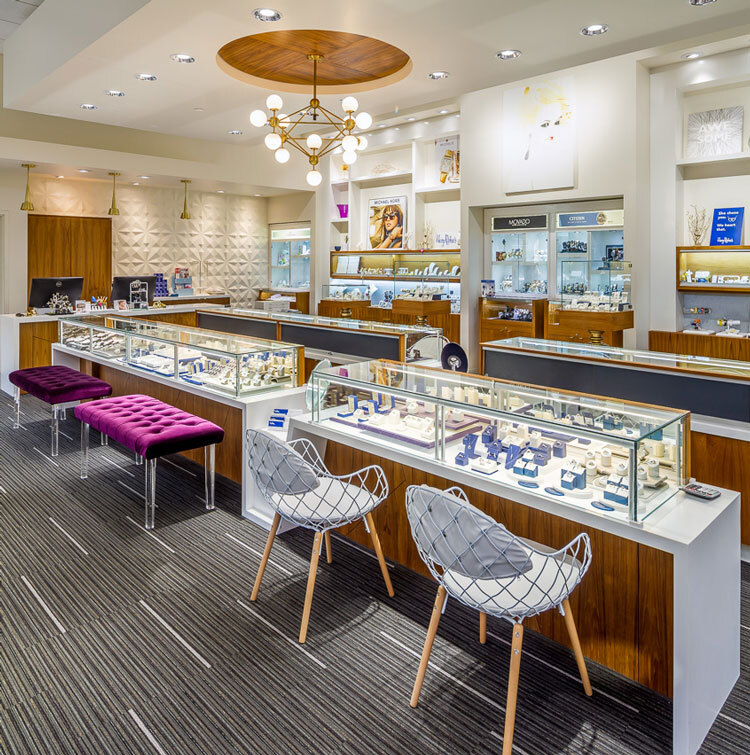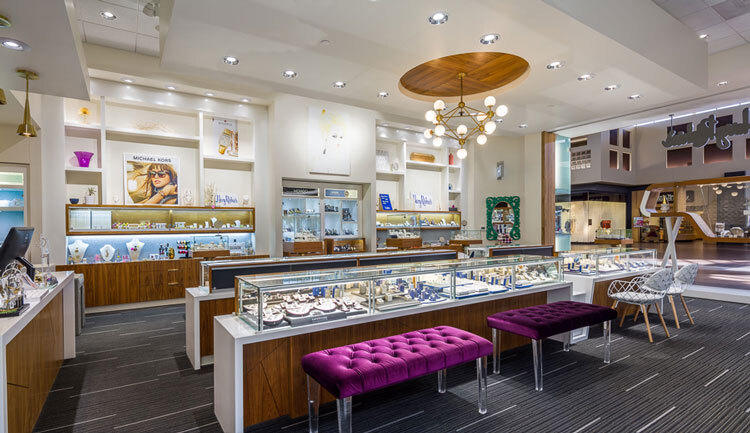 Blending new and repurposed cabinetry, providing additional product display within the same floor area, and meeting mall guidelines all created unique design challenges that set this jewelry store apart from other competitors.