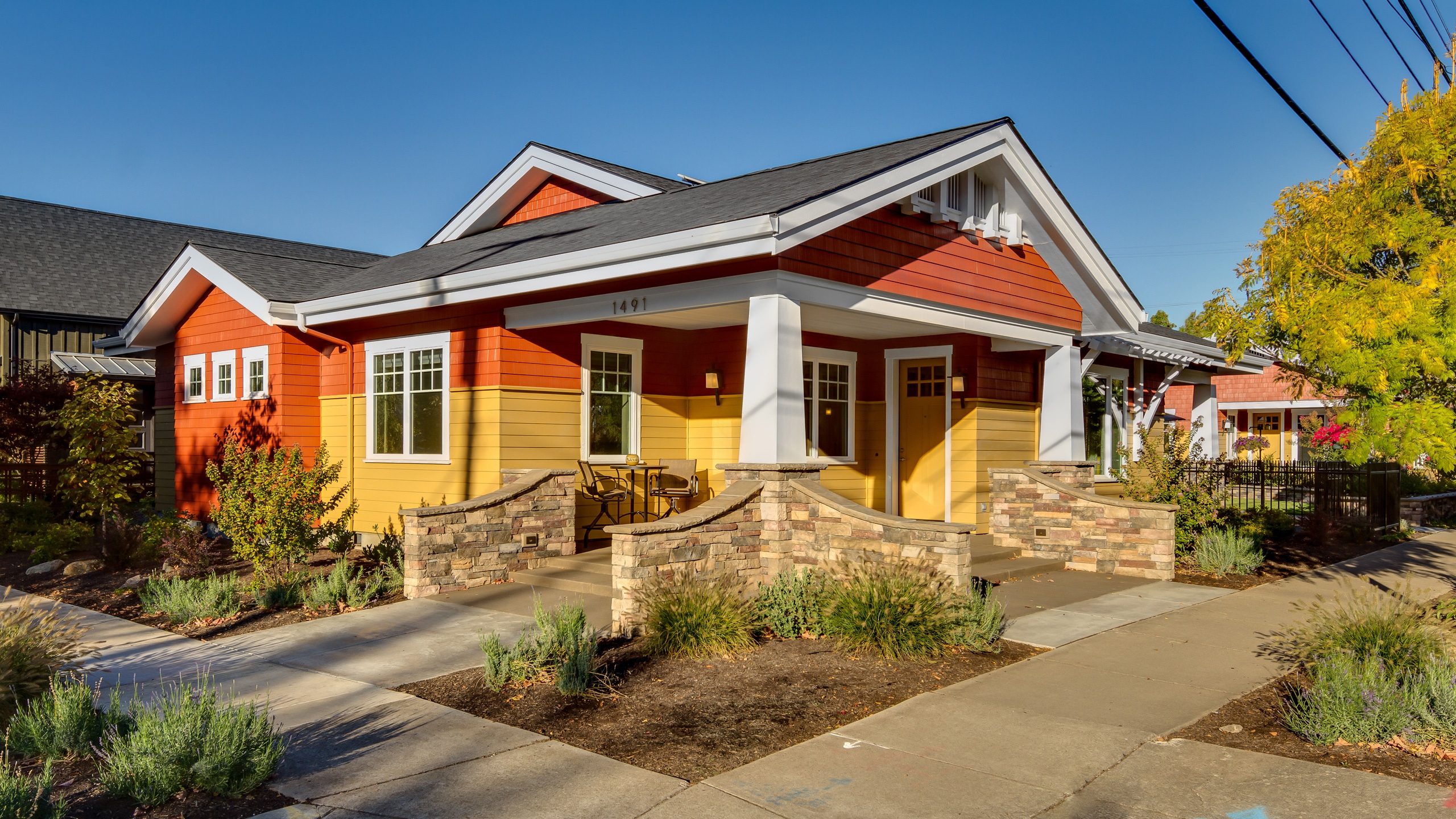 Lawrence Street Residence
A highly-sustainable home and rental cottage for an empty-nester couple desiring a down-sized home in an established, downtown, bike-friendly and walkable neighborhood.
Location — Eugene, OR
Year Completed — 2016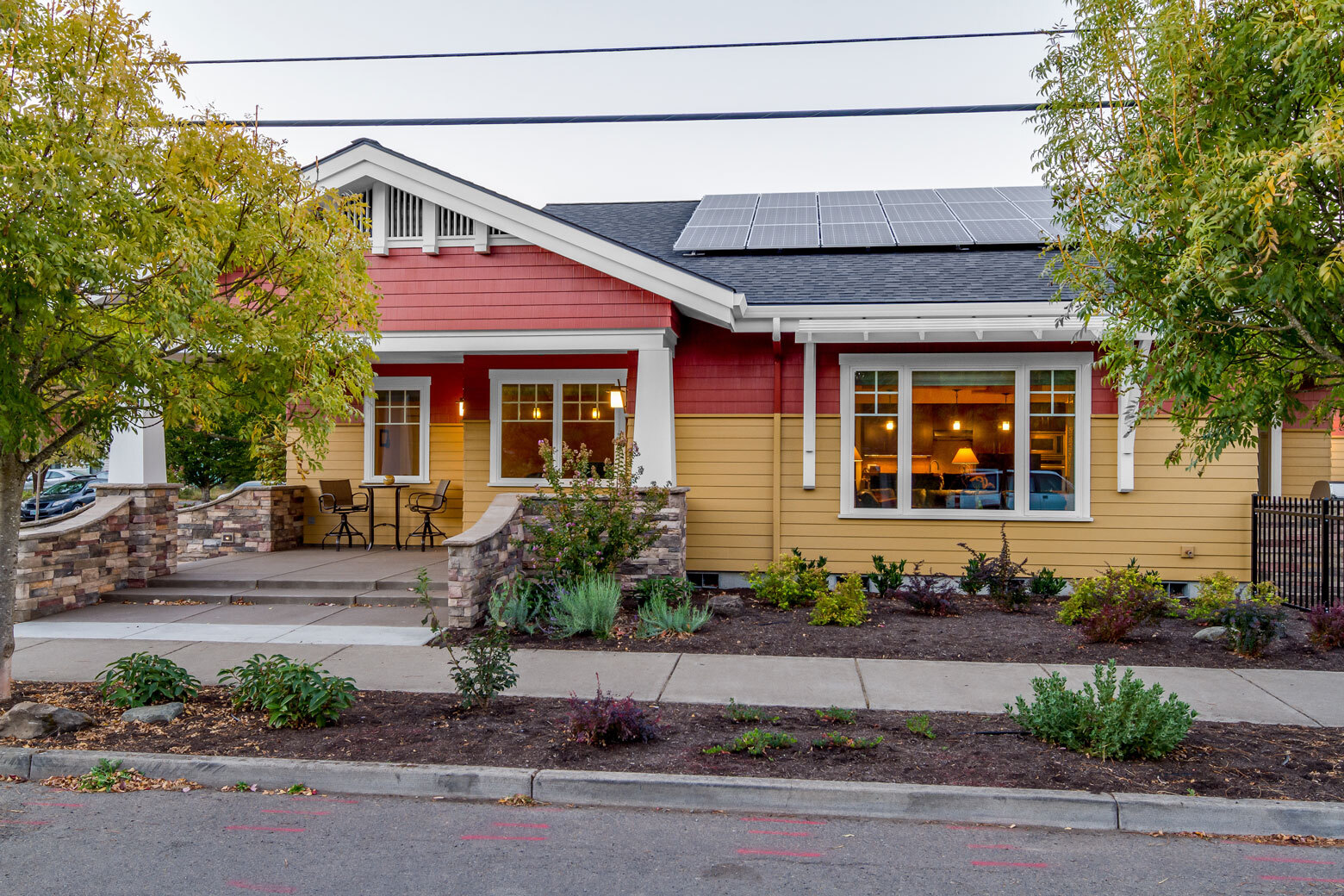 Wanting to blend in with the more traditional character of the early 1900s homes in the area, this couple chose a Craftsman-Style home design. A high degree of energy efficiency was a primary goal for this home. After pursuing both LEED Platinum and Earth Advantage Platinum ratings, the main house was able to achieve a LEED score of 101 and the cottage a score of 98, placing both homes in the Platinum range. Both homes not only exceeded net zero their first year of occupancy, they are net producers of electricity.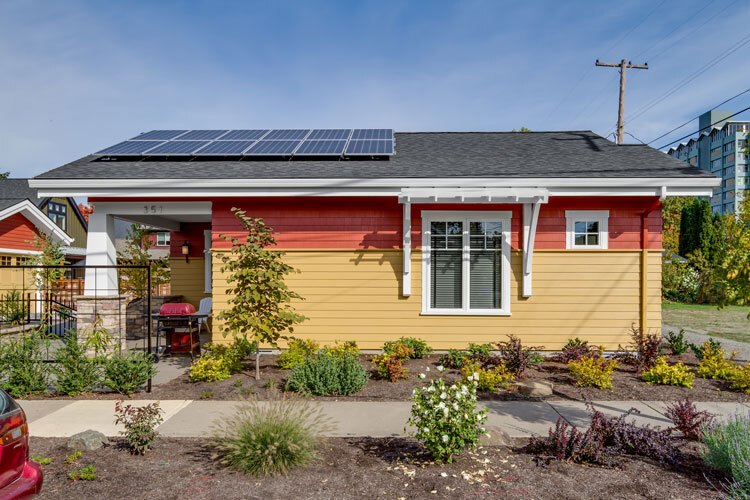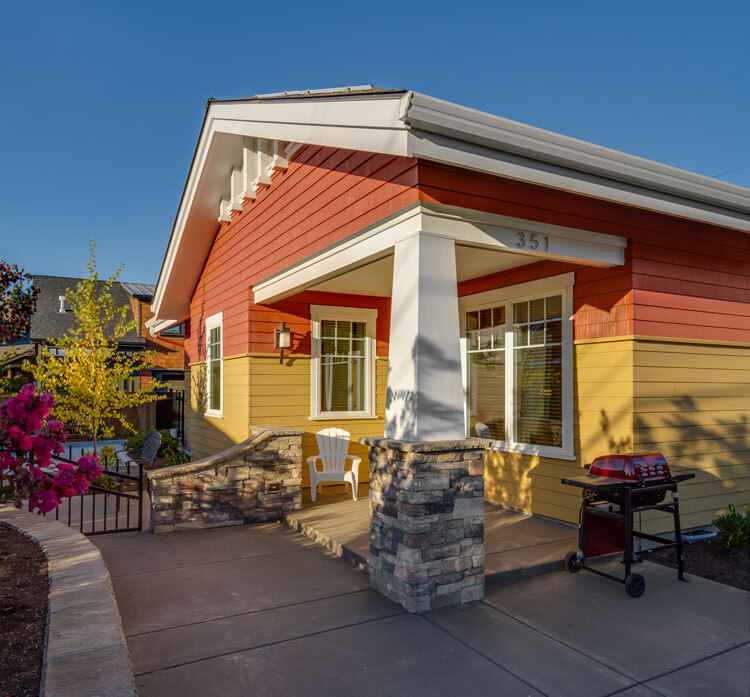 Sustainable Site Features:
The home was built on a previously-developed infill site within 1/4 mile of over 12 basic community resources. It has a walk score of 85, transit score of 60, and a bike score of 100. Low-irrigation, drought-tolerant native landscaping was also used throughout the site.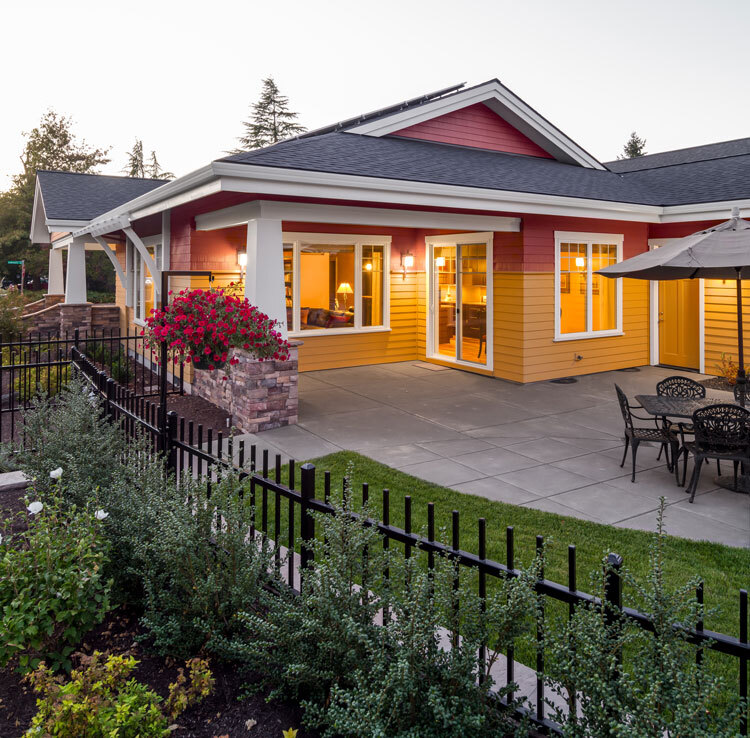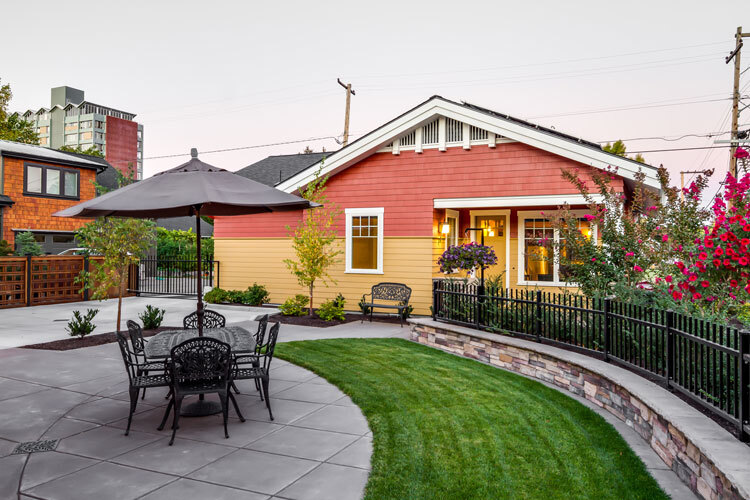 Sustainable Features:
This home uses low-flow faucets, dual flush toilets & drip irrigation systems with rain sensor for water efficiency. For indoor air quality, we used zero VOC paints throughout the house, no combination appliances, heat recovery ventilators, third party testing for accountability, central vacuum system and a carbon monoxide detector. This home was built with advanced, double 2x4 framed walls with separate plates to eliminate thermal bridging, closed-cell spray foam and blown-in insulation for high efficiency and air tightness, high-efficiency windows oriented for natural light throughout, 6.0-kW solar photovoltaic system, electric ductless heat pumps, energy star appliances, LED lighting and heat pump water heaters. The home is also pre-wired for electric car chargers.