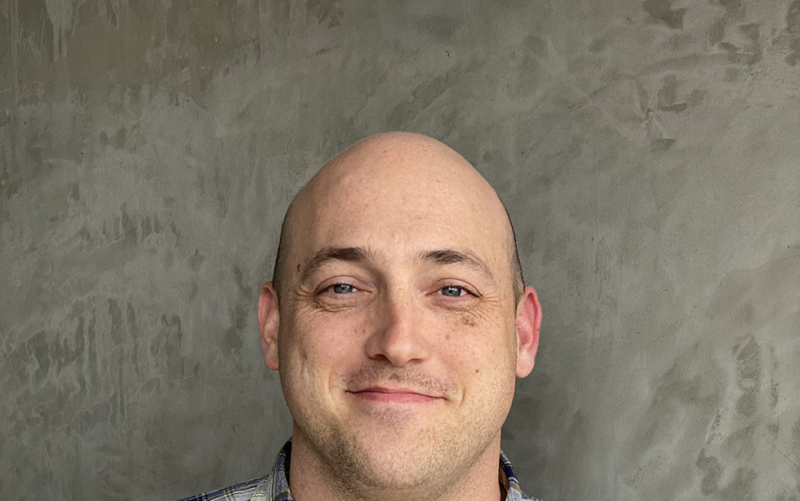 Bryan Donovan
Architectural Associate
A recent addition to the firm, Bryan has resumed his pursuit in architecture after an almost 12 year hiatus as a hydraulics parts specialist. A fellow graduate of the U of O, Bryan has a Bachelor's of Architecture and was even a classmate of one of our other principal's! He then worked for 3 years with AWJ Architects before switching careers in 2009.
The husband to Elizabeth and a father of three (Betty, Charlie, & Henry), Bryan is a family man through and through. His household also consists of their dog Pearl, two rabbits Thumper & Olive, and some chickens. Born in Aberdeen, WA, he has been in the Eugene area for the past 20 years.
A lover of drawing & of puzzles, Bryan also enjoys hiking & biking in his free time. He and his family are also members of University Fellowship Church, attending weekly and volunteering in the kid's ministry. We're thrilled to have Bryan join our team!
Cat- or dog-lover: Dogs, and cats (that act like dogs)
Favorite UO Building: Gerlinger

Favorite Book: The Lord of the Rings Series
Favorite Superhero: Spider-Man
Favorite Movie: Arrival
Favorite Vacation Spot: Maui