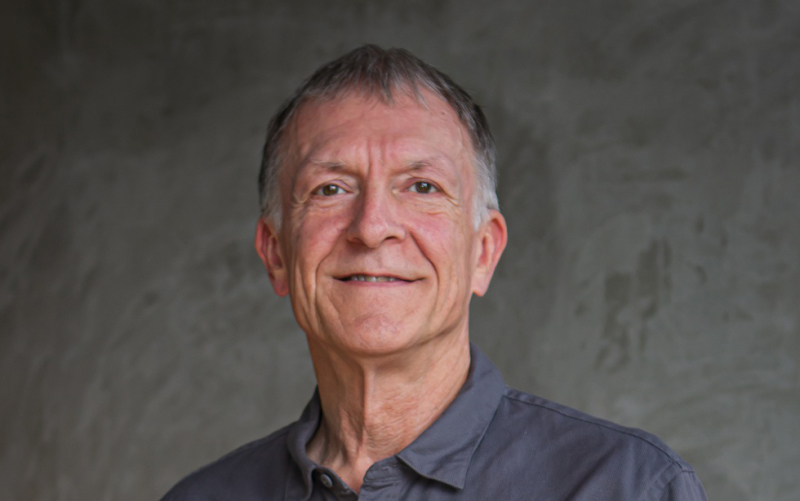 Bill Randall
Senior Principal Architect, NCARB, LEED AP BD+C, cSBA
Bill, along with Dan, founded Arbor South in 1983. An alumni of the University of Oregon Architecture Program, class of '79, he has over four decades of experience in the field of architecture and has been a registered Architect in the state of Oregon since 1983. Bill has served on several planning commissions and code advisory boards, and now brings a wealth of knowledge regarding the code and planning to our firm.
Bill has served on the State of Oregon Structural Advisory Board, the Springfield Planning Commission, the Eugene Planning Commission, the Eugene Climate and Energy Action Team, several City committees and planning teams, and has been Board Secretary of Looking Glass Community Services since 2007. Bill is NCARB certified, a LEED AP BD+C and Certified Sustainable Building Advisor since 2010.
Bill is from Eugene, and is married to his wife Brenda. They have two kids and two grandkids.
Cat- or Dog-lover: Dog-lover
Favorite Restaurant: Cornucopia in Eugene
Favorite Book: Mere Christianity
Favorite Superhero: Batman
Favorite Movie: The Princess Bride
Hobbies: Hiking and photography
Preferred vacation spot: Somewhere I haven't been yet! Always looking for a new adventure!